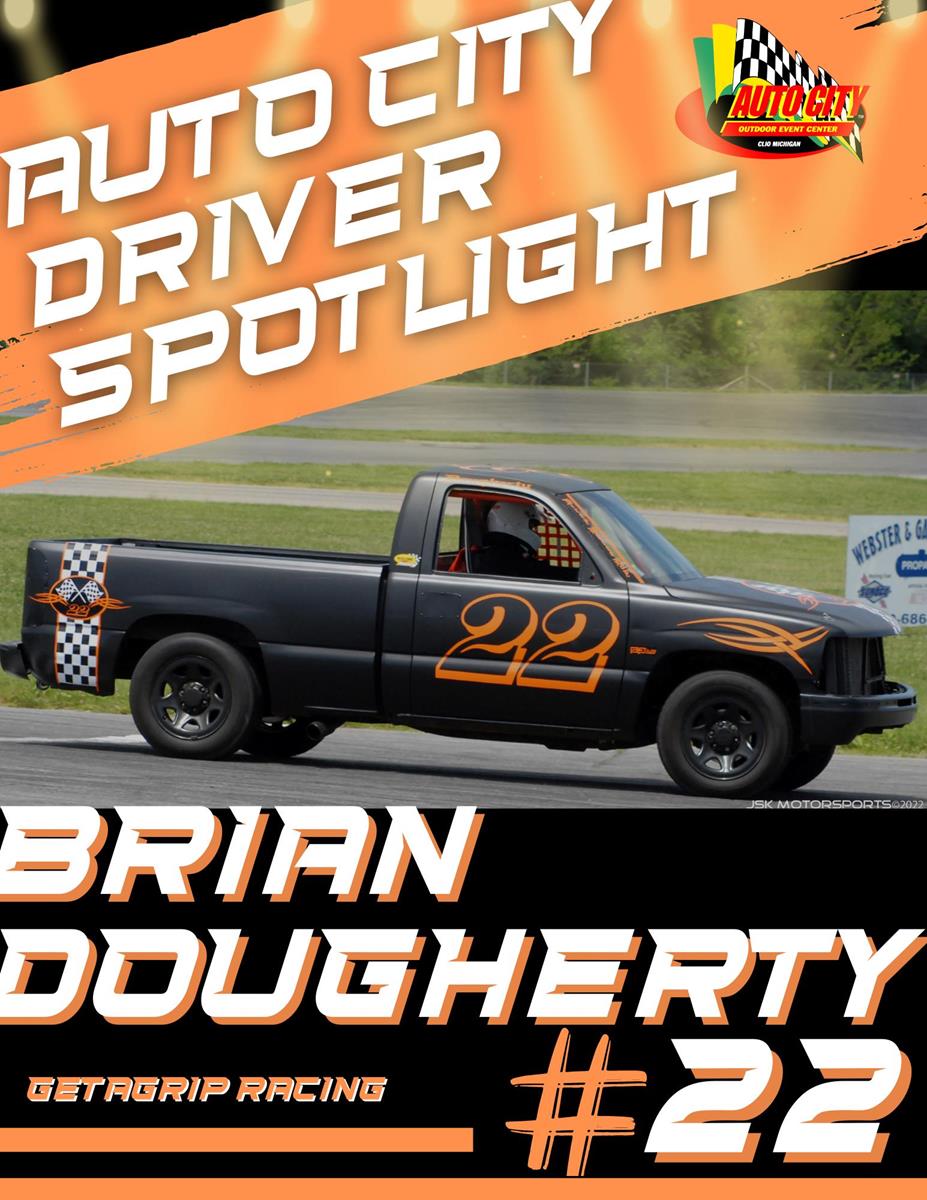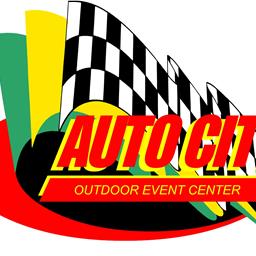 1/16/2023
Auto City Speedway
---
Driver Spotlight #6: Brian Dougherty!
Up next for #6 in our Driver Spotlight: Brian Dougherty!
Brian is from Flushing, MI and has been in the racing scene for 2 years. Brian got into racing from his teammate on GetAGrip Racing, Jason Grissom. He saw that Jason had been posting on Facebook about racing and going to Auto City, so Brian asked him how to get into racing. From then on, Brian said, "that was the beginning of a never-ending passion of going to the track to meet amazing people that are now my good friends to this day." Brian races in our All-American Truck class here at Auto City!
In Brian's first year of racing, he got Rookie of the Year at Auto City Speedway, and deservedly so! Brian's love for racing comes "when the green flag comes out and we give it all we got down to turn one and the screaming fans." When Brian isn't racing, his hobbies include building racecars and trucks as well as gardening and fishing!
Brian is supported by his family who are his biggest fans, as well as Greg Long who helped him with his truck setup and Heidi Faust for doing his truck decals and shirts. Some of Brian's friends and family have said that Brian "lives to entertain because he loves to make people smile and laugh." As well as "he has a passion for racing and even more of a passion for his fans. He hopes he can inspire the kids who come to watch him race." Brian watched racing with his dad growing up and after his dad passed away, he hopes that he is entertaining and making him proud. We certainly believe you are, Brian!
Brian's favorite moment in racing thus far, has been winning a heat race in 2021 which was his first win and holding that checkered flag. On top of winning the heat race, Brian just loves being at the track hanging out and laughing with friends, "it's always a great time." Thank you, Brian, for racing with us and supporting us here at Auto City. We can't wait to see you and your team back at the track for the 2023 season.
---
Article Credit: Katie Walker
Submitted By: Katie Walker
Back to News