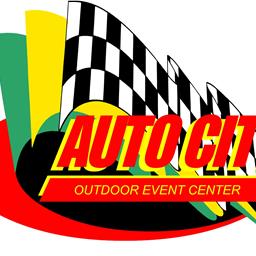 11/2/2018
Auto City Speedway
---
Maximum Destruction 2019
Auto City is taking their Maximum Destruction Shows to the next level…The car-crushing extravaganza that is known as Maximum Destruction returns to Auto City Outdoor Event Center & Speedway in 2019. Auto City hosted this huge destruction-style thrill show seven-time in 2018, that packs the house with fans. This event takes racing and blends it with the sport of demolition derby, giving fans all the destruction... they have been looking for.
The event features one of the largest School Bus Figure 8 race in the state of Michigan. School buses were never meant to be raced like this, but that does not stop this event from giving the cheering fans what they want: destruction on a big scale. The crowds always seem to find themselves on the edge of their seats waiting for the buses to hit in the figure 8 crossovers.
With race events like the Trailer Race, destruction is pretty much guaranteed at all turns. This race event consists of drivers attaching boats and campers to the back of their race cars then battling it out in a shoot out to the checkered flag. It seems to always turn into an obstacle course of excitement. Other popular races are the boat races with the barrels placed on the track with water in them. When the boats hit them, water splashes into the crowd getting them wet.
Maximum Destruction will have plenty of excitement with all of the same races, plus a few new ones, and will also bring Nine (9)-events including a 2- day Super Maximum Destruction show with camping in 2019. Some of most popular Max D shows will include an Autograph night, the Great Bike Giveaway, Fireworks, Mardi Gras Night, Super Hero Night, Grease Night, Halloween Trunk Or Treat and also a visit from Megasaurus, and new to Auto City, Robo Dragon & Quick Fuse Truck. No track in Michigan can beat the Destruction show that the Auto City puts on.  Get prepared…Dates will be out soon, you won't want to miss not even one… Every show will bring you something fun and exciting for the whole family.
Back to News