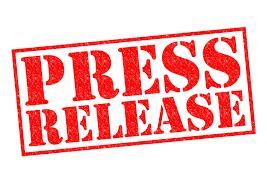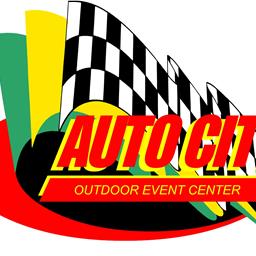 1/16/2017
Auto City Speedway
---
AUTO CITY SPEEDWAY WELCOMES TWO NEW TECHS in 2017
AUTO CITY SPEEDWAY WELCOMES TWO NEW TECHS in 2017
Happy New Year again, we hope everyone is getting excited for the upcoming 2017 season at Auto City Speedway (Auto City Outdoor Event Center).
As the schedule is being finalized for this year, some new faces will be seen in the pit. The Competition Director will be getting some assistance from a couple familiar faces. First, last year's Competition Director, former racer, safety crew member and back in the days he even sold popcorn as a kid in the stands, Randy Clayton Sr. will be back to officiate the technical staff/pit again. It will be good to have him back. Assisting him, two new tech staff members that will be teching all the hot rods that will be competing this year at Auto City.
First up, a veteran to the local racing scene, who has driven just about everything you can drive, and was still active as of last year in the racing scene. You may have known him from driving the familiar #57 in various classes throughout the years and yes, you probably guessed it…Maverick Morrow will be added to the staff. Maverick has been building cars for many years in almost every class there is, and he knows how to build them and what to look for, to make a car safe. Being he has been around Auto City and various tracks for a very long time, he seemed the right fit to help out being a top notch competitor and now an Auto City Official.
Another addition to the tech officiating will be the engine savvy Curtis Meyer, who will be partnering with Maverick. Curtis brings a wealth of knowledge to the table to make sure all is right when it comes to the horsepower playing field. Curtis has been around the local racing scene as well as being on a tow truck crew in his early days, and becoming a mechanic on diesel and gas motors throughout his past. Also he works on and around motors each and every day for his day job, so he will bring that history with him. Curtis was also a part time driver last year at Auto City and has been around racing for lots of years as well.
Both Maverick and Curtis will be there each and every racing night along with Randy Sr. to make sure the competition is the best it can be both on and off the track.
We would like to thank Dave Duprey for his years of teching, Dave will still be around doing his Mi Supermoto series.
On a side note, RACECEIVERs are mandatory for "all" classes including Destruction races in 2017.
Auto City starts out with its Annual Spring Swap Meet on April 8th…with the season opener kicking off with a Maximum Destruction on April 29th. So make your plans now and stay updated at www.autocityspeedway.com
Thank you and see you at the April!!!
Back to News