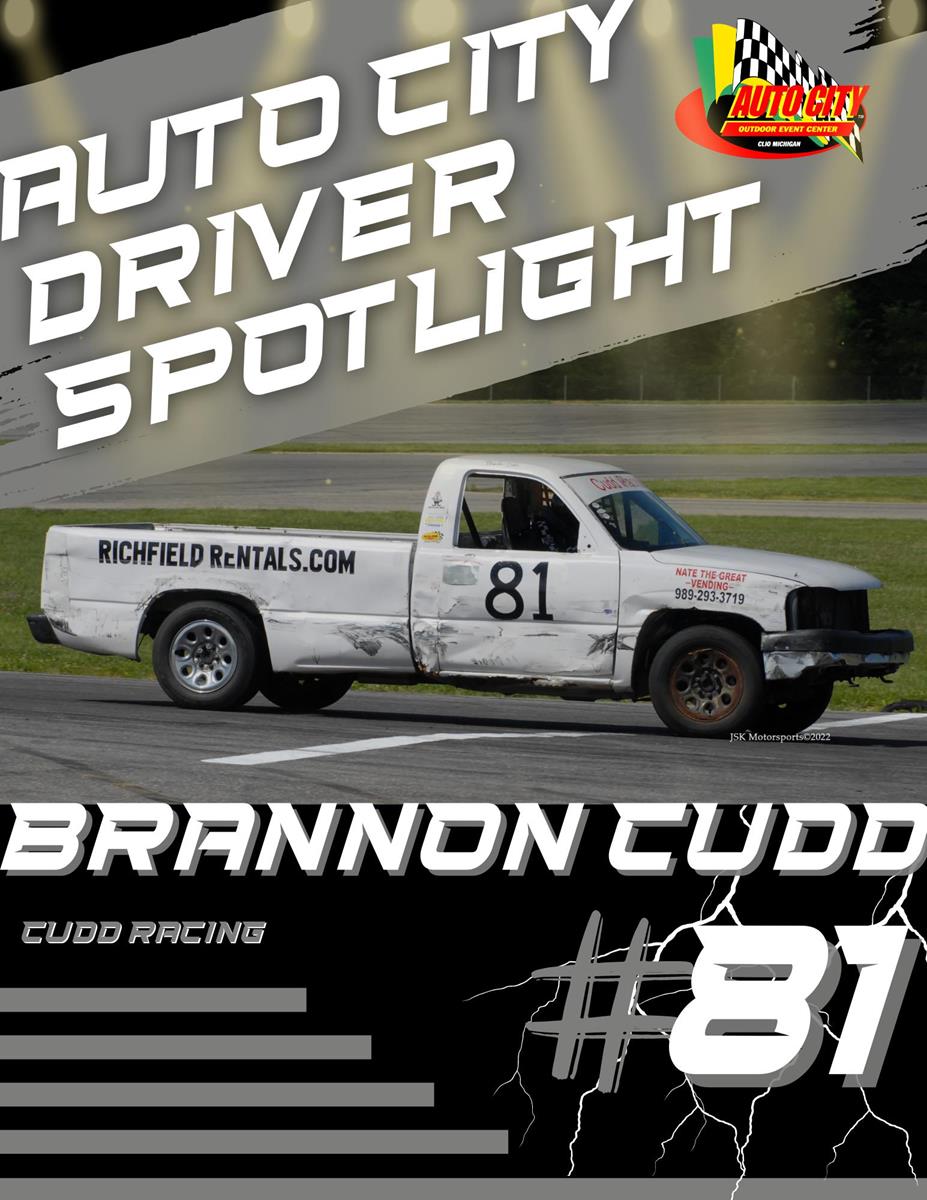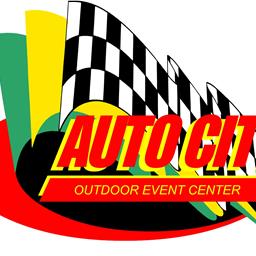 3/13/2023
Auto City Speedway
---
Driver Spotlight #14: Brannon Cudd!
Brannon is from Flint, MI and has been racing for two years now! Brannon started late in 2021 due to a neck surgery that was not racing related, but has been at it ever since. Brannon first got into racing by watching his family member, Ryan Cudd race. Brannon said, "I knew that me, Ryan and Uncle Jim could be a stronger team with the three of us together." Brannon races in our All-American truck class and numerous Maximum Destruction events as well!
Brannon said, "the main thing that keeps me racing is that I'm doing this to gain as much knowledge and experience to teach and give the opportunity to my 3 sons, Mason, Camdin, and Dradin." Brannon also keeps racing because he loves being able to throw used parts together and be competitive while racing. What Brannon loves the most about racing is, "that me, Ryan and Uncle Jim are able to be on the track together and hangout with other drivers."
When Brannon isn't racing or working on his truck, his hobbies include all sports. Brannon said, "anything that can be competitive, I like." Some of Brannon's families and friends have said that Brannon has a "good attitude and keeps progressing when it comes to racing." And we agree! They also said that Brannon, "never caused a caution during the year while consistently getting hit from the rear."
Some of Brannon's favorite moments in racing have included, "my first ever push race with Jim Cudd and on the very first lap, coming out of turn 4, we came in too hot. We slid up and hit the wall head on." Ryan then let Brannon borrow his truck for the next race and Brannon was able to finish his first full race after he just totaled his truck. Another one of Brannon's favorite racing moments includes, in the 2022 season, Brannon got hit in the rear multiple times and was able to save his truck from spinning out and causing a caution. And Brannon's favorite moment was being able to talk his mom, Kelly Bates, into watching him race and seeing her in the stands for the first time.
Brannon is supported by his family and his wife Tracy Cudd. Brannon said, "I want to give a huge shoutout to my wife for supporting me with racing and the time we both spend working on the truck." Brannon also wants to thank Ryan and Jim Cudd, because if it weren't for them, he wouldn't be racing right now. Brannon is also supported by a sponsor of his, Rick Deguard (owner), of Richfield Rentals. Brannon said, "he has given our team Cudd Racing so much support and we could never be able to thank him enough for being a main component of helping us get better every week."
Thank you, Brannon, Tracy and family for your support and continued support every year at Auto City. Race season is coming up, and we're excited to see you all back at the track for the 2023 season.
---
Article Credit: Katie Walker
Submitted By: Katie Walker
Back to News