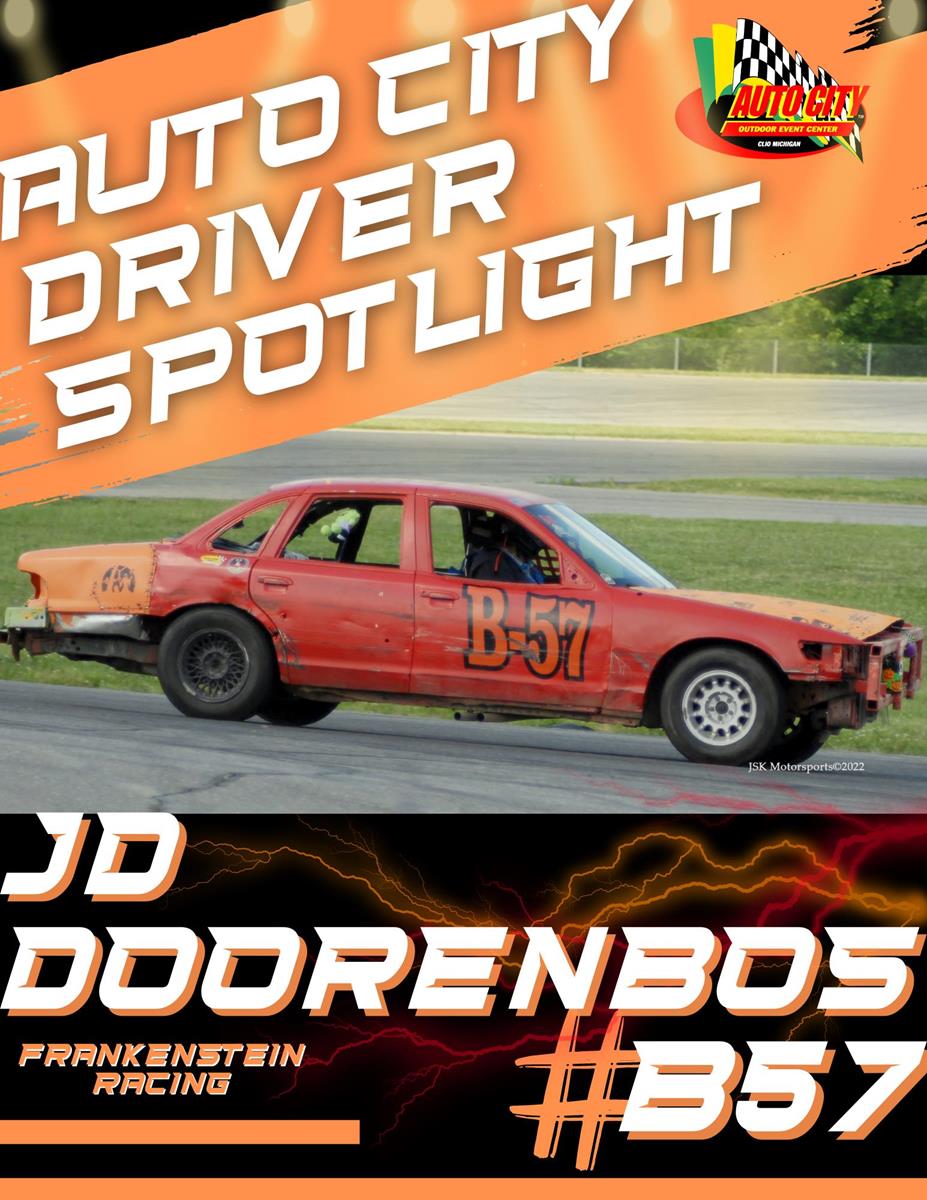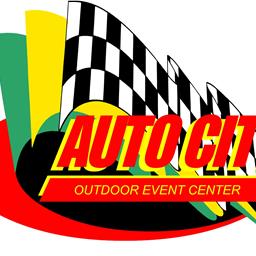 2/27/2023
Auto City Speedway
---
Driver Spotlight #12: JD DoorenBos!
JD is from Flint, MI and has been racing on and off since 2013, but has been in the motorsports industry his whole life. JD grew up going to the race track with his family watching his dad race. JD said, "I was born into it…my dad had raced my whole life and it's just a DoorenBos tradition." JD has raced in a couple of different classes at Auto City, but most recently, our Figure-8 and Maximum Destruction. JD is a part of Frankenstein Racing for his Maximum Destruction car and DoorenBos Racing for his Pure Stock.
JD has a love for racing because it's in his blood. JD keeps racing because, "there is always more to accomplish behind the wheel." Some of JD's family and friends have said, "JD is also the driver of the #29 Pure Stock. He started driving for Frankenstein Racing in 2019 in the Maximum Destruction class. He is open to race anything under the sun when it comes to racing." As well as, "John is also a 2nd generation driver who takes after his father JD DoorenBos, who use to race here at Auto City."
And, "John also is known for his live talks with JD and the Squatch. When John is not at the racetrack, he loves spending time with his wife Bree or playing racing games." Also in JD's free time, he likes to race RC Cars and go fishing. JD also loves to watch NASCAR with his dad and is a huge supporter of Shepard's Indoor Speedway in Owosso, MI.
Some of JD's favorite racing moments have included, "winning the heat and feature for the first time ever at Spartan Speedway (Corrigan Oil)." As well as, winning Mav's Playground Fall Bash the first and second year he had it. JD is supported by his friends and family who endlessly encourage him and his passion for racing. JD would also like to thank his sponsors who include: Better at Home Care, Motor City Core Buyers, Trevor's Tires, JD's Gardening Supplies, Ty's Moving, Rigda Dumpsters, Lloyd Racecars, Bree, Keri and Bill as well as Becky & Hutch.
Thank you, JD, Bree, friends and family, for continuing to support Auto City Speedway for many years and more to come. We can't wait to see you back at it for the 2023 racing season!
---
Article Credit: Katie Walker
Submitted By: Katie Walker
Back to News