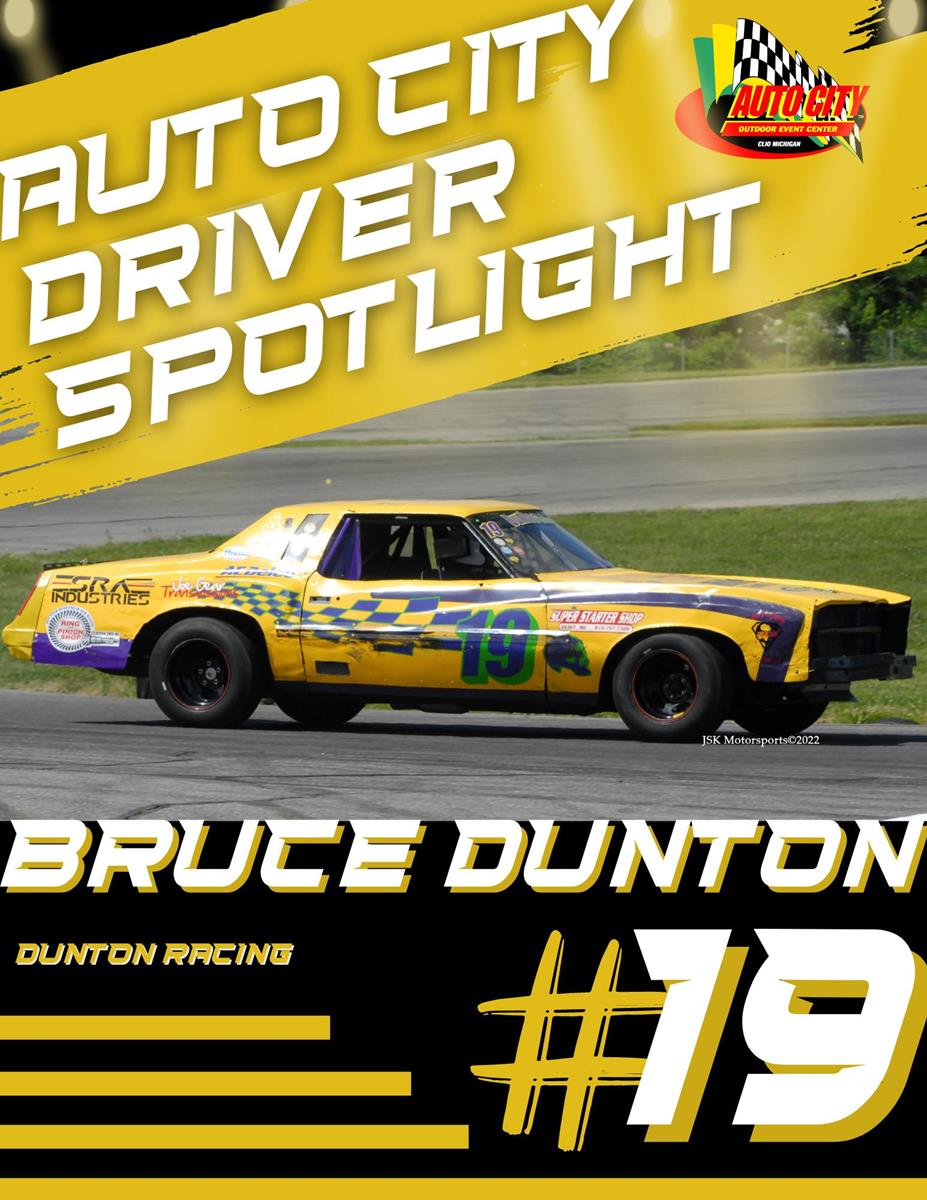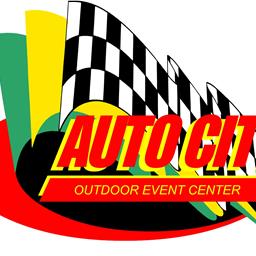 1/23/2023
Auto City Speedway
---
Driver Spotlight #7: Bruce Dunton Jr!
Driver Spotlight #7: Bruce Dunton Jr!
Bruce is from Macomb, MI and has been racing a good portion of his life; over 20 years to be exact! Racing has always been in Bruce's life from when he was a kid. His grandfather raced at Auto City back in the late 1940s, early 1950s. Bruce's dad also took on the family hobby and raced at Auto City when the track was still dirt. Bruce got into racing from watching his dad race. Bruce said, "I started working on cars when I was 12 years old. My first summer in my dad's race car was early 1990s." From there, Bruce's dad taught him valuable lessons in racing that he still carries to this day. "My father instilled in me that anyone can go out on the race track and 'move' other competitors. A real race car driver finds ways of passing other drivers, clean and without destroying cars." Bruce races with Dunton Racing that was established in 1996.
Bruce races in our Pure Stock class here at Auto City, but is transitioning and building his Pure Stock into our newly added Street Stock half mile class for the 2023 season. Bruce said, "the move to Street Stocks for the 2023 race season is euphoric in many ways as it is a change of class, change in competition, change in the car and setup that is necessary for driving bigger race surfaces." Bruce is looking forward to the upcoming 2023 season and excited to compete against some great teams!
In his free time, Bruce enjoys doing research, construction work, yard work and basically anything that requires physical labor, critical thinking, understanding and paying attention to detail.
Bruce's favorite moments of racing include tying Tommy Bowles for the feature win at Auto City, two back-to-back Michigan national wins in two different classes, and the track championship in the Pure Stock class in 2021 at Auto City! Bruce's favorite years also consist of racing with his dad and his good friend Chuck "the Fritz" McCulley. Bruce keeps racing because "I enjoy competition, enjoy family we have at the track, enjoy racing with my family, enjoy the comradely of my fellow racers and I feel young enough that I can still enjoy a good race weekend." The love of racing for Bruce has everything to do with just being a threat for a win.
Bruce is supported by his family and the "countless racing fans and competitors – all whom I am grateful to know and call them my friends." Bruce wants to thank his sponsors who include: C Performance Engines, SRA Engineering, Ring and Pinion Shop, Detroit Performance Center, Nels and Sons Frame Shop and JRC Transmissions. Thank you, Bruce and family, for calling Auto City your home for your racing career. We can't wait to see you back at the city for our upcoming 2023 season!
---
Article Credit: Katie Walker
Submitted By: Katie Walker
Back to News