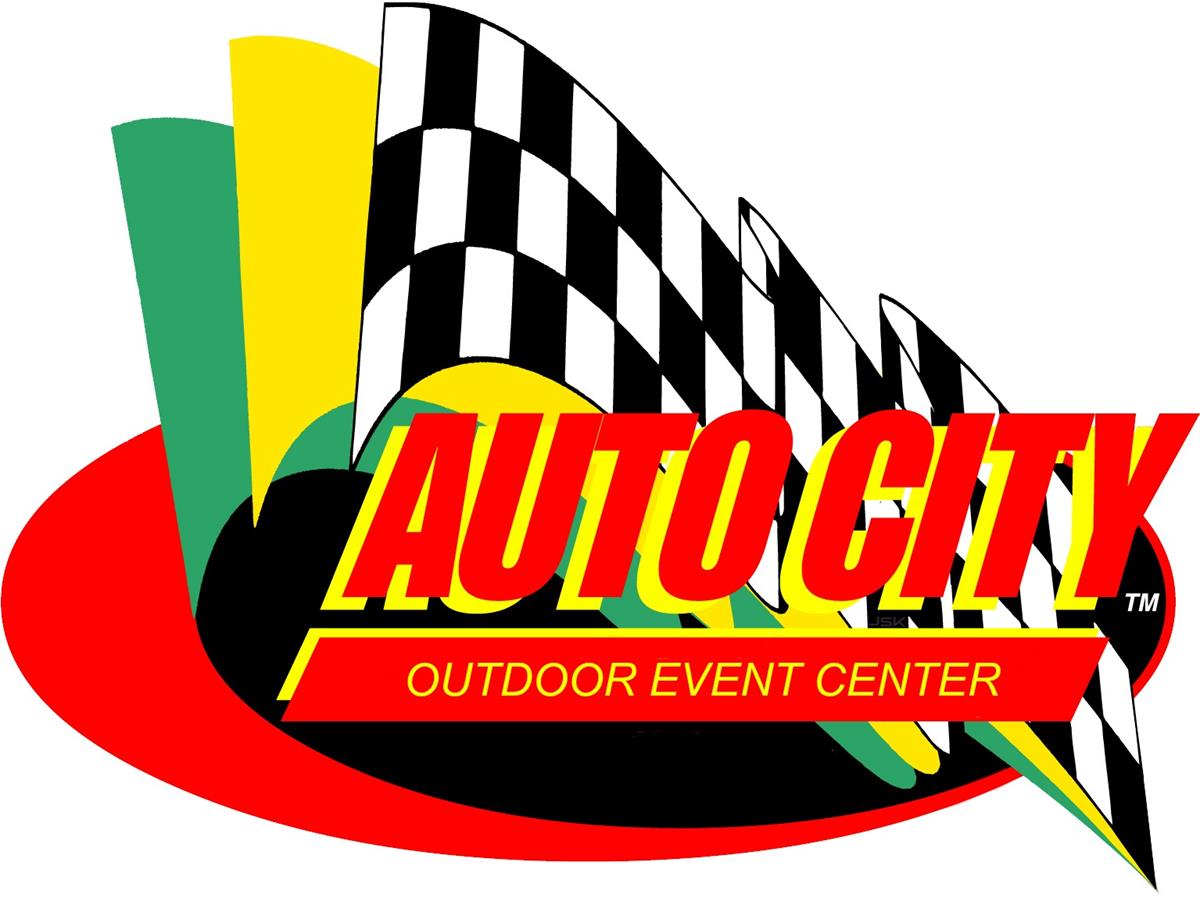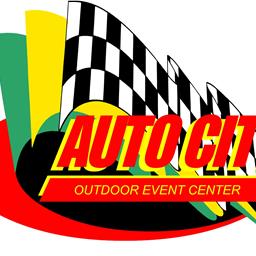 7/22/2023
Auto City Speedway
---
Results July 21st
Auto City Speedway Results 7/21/2023
This past Friday night was the "Christmas in July" including a full night of racing which also included an Autograph session on the track as well as the BOND of BROTHERS give-away to local first responders. The night, as all the Fast Fridays, was sponsored by Domino's Pizza of Clio. On top of all that, this was also the Herald Pure Stock Battle on the ½ mile for $1,000.00 to win. The weather was just right even though Mother Nature did let us know she's still around as we had a slight sprinkle during qualifying, but that only created a very short delay.
Speaking of qualifying, the Pro Street Stocks were first to start up and it was the traditional yellow and orange #65 of Jeff Owens in his Camaro getting the top spot with a 17.03. And just a few tenths off, second fast qualifier was Johnny Hayden in his sharp looking #64 with a 17.69.
Next up was the All-American Trucks and it was the purple #422 of Anthony Richardson earning the number one spot with a 17.46 and second fastest was Dan Shamel just a couple ticks off with a 17.51.
The Herald Pure Stocks were next to qualify on the ½ tonight and it was the #7 of Nick Johnston on top with an 18.60 and second fast qualifier was Bryan Thompson in his #66 with a18.79.
Last to qualify was the Red Apple Fireworks FWD (Front Wheel Drive) Warriors and the familiar #11j was fastest with a 16.51 and the #14 of Jeffery Asmus second quick with a 16.61.
So, the field was set for all classes. After invocation and the National Anthem, it was time for racing.
The night started with eight lap heat races for all divisions. Starting with the Herald Pure Stocks.
In the first heat, which again, was on the ½ mile. It was Chris Sterns driving the #M151 taking the early lead with Jim Miller Jr.'s #9 second and Andrew Burton's #05 third. When the eight laps were completed, it was Miller Jr. getting the win over Sterns, followed by Burton respectfully.
In the second heat race, it was Lonnie Saumier Jr. in the #M15 machine jumping out front in lap one and stayed there getting the win over Nick Johnston and Mike Mosier #22.
The All-American Truck heat races were next, and it was Cameron Delong in the #95 truck getting the win over Walt Dalrymple Jr. #J21 and Rickey Gillett #51.
The second AAT heat race was won by fast qualifier Anthony Richardson #422 followed by the #22 of Brian Dougherty and Joe Shamel #47.
The racing went back to the big ½ mile for the Pro Street Stock division, and it was fast qualifier for this class as well getting the win, Jeff Owens #65 followed by Casey Snover #32 and Johnny Hayden in the #64.
Now it was time for the last of the heat races being the Red Apple Fireworks FWD Warriors A & B divisions.
In the first A series heat race, it was that #11j of Jason Jones getting the win over Jeffery Asmus #14.
In the first of two B series races for the Warriors, it was Emily Clayton in the #2 getting her first ever checkered flag with another young lady in her first year of racing coming home second, Kenzie Arden #58jr and followed by even another young lady in her first year of racing as well, Daegan Clayton in her #95 coming home third.
In the second B series heat race, it was William Grubbs Jr. #96 getting the win over Rod Nettleton in his #33.
After the on-track autograph session was completed, it was time for the feature races for all divisions.
First up was the Herald Pure Stock battle for $1,000 to win on the ½ mile being twenty-five laps.
Jim Miller Jr. in his new #9 machine and Tim Kirby in his #81 led them to the green. On the first lap, Miller Jr. did get the jump out front with Andrew Burton in his new #05 getting to second. By about lap five, the #M15 of Lonnie Saumier Jr. had made his way past Burton to take over second and left Burton battling with fast qualifier, Nick Johnston #7 for the third position. For many of the laps after, it was a side-by-side battle between Miller Jr. and Saumier Jr. They literally ran door to door, lap after lap, without touching, even power-sliding together into turn one numerous times. Right at the ten-lap mark, Saumier Jr. did get the lead bringing Johnston with him and Miller Jr. going into third. As the laps clicked down, Bryan Thompson in his #66 got by Miller Jr. as well. When the checkered flew, it was Saumier Jr. getting that big money followed by Johnston, Thompson, Miller Jr., and Burton being the top five.
The All-American Truck thirty lap feature was next up, and it was the #J21 of Walt Dalrymple Jr. and Rickey Gillette #51 that brought them around to the green. Dalrymple Jr. did lead the first lap, but the #95 of Cameron Delong jumped right up to battle and by lap two, it was C. Delong with the lead followed by Dalrymple Jr. and Brian Dougherty #22. By lap five, fast qualifier Anthony Richardson #422 was making his presence known working his way to that third spot now behind Dougherty and C. Delong. On lap ten, Richardson got the lead and never looked back. Finishing behind Richardson was C. Delong, Dan Shamel #47, Dougherty and Jim Cudd #1.
Side note, Richardson did the 'clean sweep' being fast qualifier, winning his heat race and feature in the All-American Truck series this night.
It was now back up to the ½ mile for the Pro Street Stocks thirty lap feature.
The #32 of Casey Snover and first timer Chris Munson #3 led the field to the green flag which didn't go as planned, so there was a complete restart and this time it was Snover and the #65 of Jeff Owens bringing them around.
By lap two, Owens had his Camaro leading the charge followed by Adam Rowe #0, Snover and Johnny Hayden #64. Most everyone stayed evenly distant through the halfway mark of lap fifteen except for Rowe was trying every which way to get by Owens. As they would enter into turn three, Rowe would be on the back bumper of Owens and looked to be a serious threat to take the lead away.
As the laps were counting down on lap twenty-three, Snover had something go amiss and put fluid down going into turn one and ending his night. As the track crew cleaned up that spill under yellow. Rowe developed a tire going down and had to head to the pits losing his second spot position and relinquishing it to Hayden. When they went back to green, Owens jumped out front again and Rowe worked his way back to that second position. But when the checkered flew, it was Jeff Owens with the 'clean sweep'. Finishing second on back to fifth was Rowe, Hayden, first timer at Auto City this year, Kevin Dobis #10 and Bruce Duton Jr. in his #19 machine.
On a sidenote, Maverick Morrow had his hot pink #57, 1957 Chevy in the battle as well…one car that could easily be seen from space.
The Red Apple Fireworks FWD Warriors feature was next on the schedule, and they did run the A & B series together for this twenty-lap feature.
It was Charlie Boone's #70 and Troy Deuscher #83 on the front row leading the way to the start. Deuscher ended up spinning creating a full restart. This time on the front row was Deuscher and fast qualifier, Jason Jones leading them to the green. Duescher and Jones battled briefly until about lap three when Jones got a clear lead with Duescher, Boon and Jeffery Asmus #14 all trailing. At the halfway mark, it was still Jones starting to extend his lead even more over Duescher and now Asmus in the third position. As there were two laps to go, it looked like Jones was headed for yet another feature win at Auto City, when all of a sudden, he had a blown axle seal, and it made his spin out between turns one and two ending his night. This gave the lead over to Jeffery Asmus and he ended up holding on to that lead for his first ever A series feature win, finishing second was Troy Deuscher. In the B series, it was the #33 of Rod Nettleton getting yet another feature win this season, finishing second to Rod was the #01 of Brad Treichel.
The last race of the night was the fifteen lap Auto City Figure 8 which had some surprise entries for this night, two being Jim Miller Jr. in his #9 Pure Stock and the #22 of Mike Moiser in his Pure Stock as well.
Anthony Richardson led the way to the green followed by Andrew Burton. By lap two, Burton had made his way around Richardson for the lead and Miller Jr. was in third. With a few close calls, the field started to stretch out and Miller Jr. worked his way past Richardson to second. When it was all said and done, it was Burton getting the win with Miller Jr. and Richardson respectfully. When Burton brought his car to the start finish line for photos, he was holding his brake pedal (yes, the whole pedal) out the window. Once he got out of his car, it was noted the pedal actually broke on lap two and he was driving with 'no brakes'. That concluded the racing for that Friday night.
The next night of action is this Saturday, July 29th and it's a Margaritaville/Mardi Gras Maximum Destruction sponsored by Ultimate Autos you can get tickets online via the website.
Check out all the details on upcoming events at www.autocityspeedway.com or the Auto City Speedway and Outdoor Events Facebook page and "We'll See You at the City".
---
Article Credit: Randy Adam
Submitted By: Sharon Fischer
Back to News