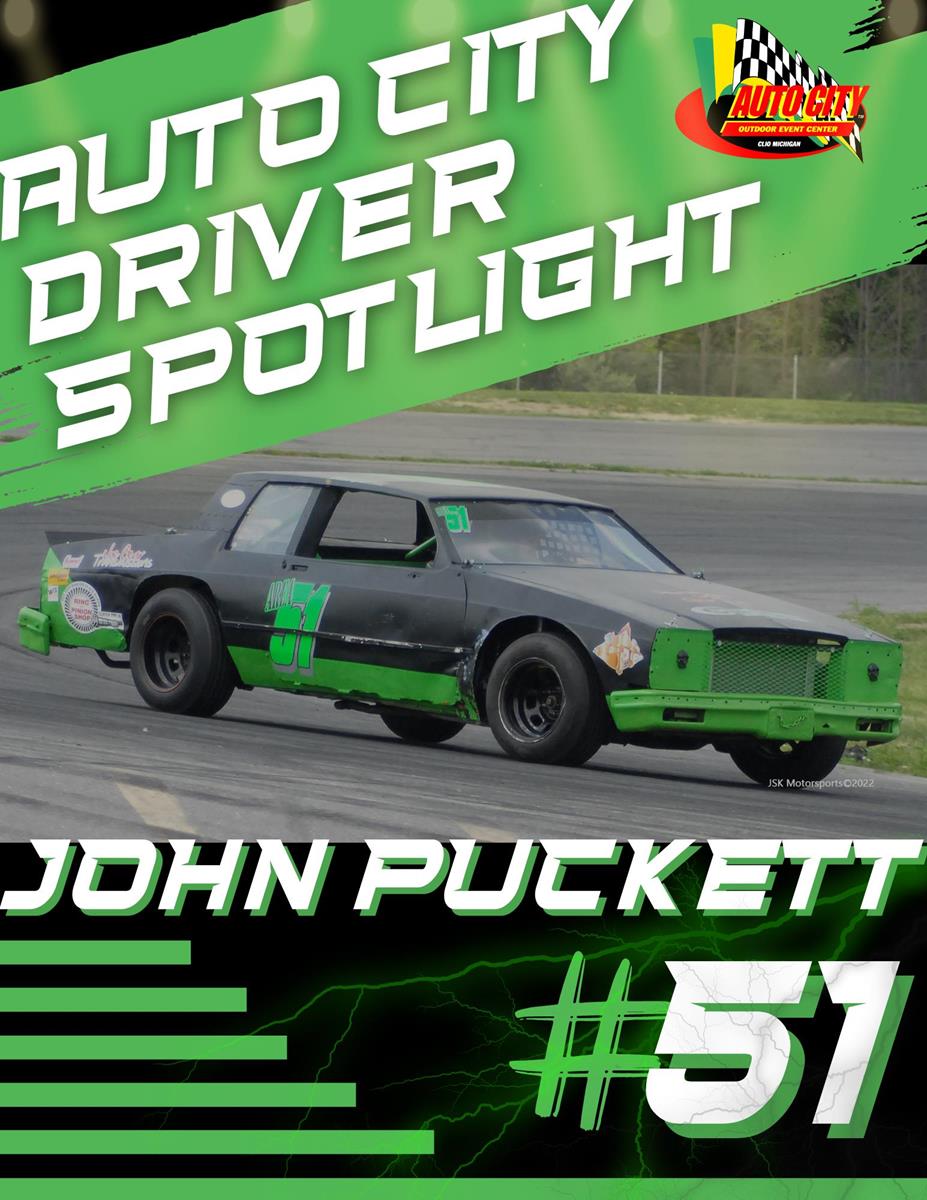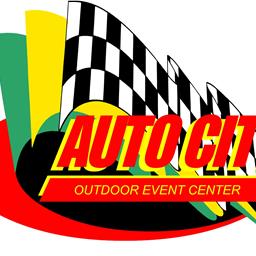 5/1/2023
Auto City Speedway
---
Driver Spotlight #20: John Puckett!
Driver Spotlight #20: John Puckett!
John is from Hazel Park, MI and has been racing since 2017, but has been in the racing community much longer. John got into racing by going to Auto City and Owosso to watch his uncle, Bruce Dunton Jr. race, John said, "and by watch him race, I mean either sleeping in the stands or playing on the playground!" John's mom and brother Bruce grew up watching both of his grandfathers, Bruce Dunton Sr. and Glen Cummings race. John said, "…and with her brother jumping into a car himself, it made sense that she would bring both of her kids out to watch the shows." At some point, Bruce decided to retire, which meant no more weekends at the track for John and his family. But then, John said, "for some reason though, retirement seemed to be temporary and around 10-12 years ago, my uncle jumped back into a car and hit the track again."
At this point is where John really became more involved in racing (or he just wasn't allowed to play on the playground anymore, lol). John said he began pitting for Bruce when he ran out at Owosso Speedway, helping out where he could, and continued through when he picked up his current Monte Carlo Pure Stock to run at Auto City. John said, "after a few years, it was time for me to jump in a car and go full send!" John's first car that he raced out at Auto City, was an enduro car in 2017 called "Her Nightmare." John then got into the Pure Stock class in 2018, racing his Area 51 car and has been at it since!
John keeps racing because, "…it's just fun, no matter how bad a race goes, I still walk away with a good memory and a good story to share with people." Which is definitely a great way to think about it! John loves racing and the motorsports community because of the support he gets from family, friends, coworkers, fans and even the other drivers. When John isn't spending his time working on his racecar or at the track, he's an avid gym "buff" and a new marching band parent "roadie" to his youngest son who just joined marching band last year!
Some of John's favorite moments over the years in racing include seeing his uncle, Bruce Dunton Jr., take the 1st place championship in the Pure Stock division a couple years ago, getting the "Most Improved" driver award at Auto City, to which John noted, "but I've got more to learn and more to improve." And all the time John has spent in the in the garage taking cars apart and putting them back together, just to do it all over again.
John wants to give a shoutout to everyone who supports him: his mom, his stepfather, his sisters and other halves, his brother-in-law, all his nieces and nephews and his friends who come out to the track and watch him race on any given night! And of course, which may be the most important, his Uncle Bruce Dunton Jr., for getting him into his car in the first place. John also wants to give a funny, special shoutout to all of the single ladies at the race track! John said, "hit me up on autograph night!"
But in all seriousness, a very special and honorary shoutout goes to John's father, who John said, "sadly passed away before I began racing, but I believe he would have been pit side with me since day one." And we believe he would as well, John! Thank you, John, family and friends, for supporting Auto City since the day you started racing! We can't wait to have you back here and see you soon.
---
Article Credit: Katie Walker
Submitted By: Katie Walker
Back to News