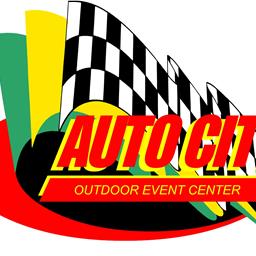 4/24/2023
Auto City Speedway
---
Driver Spotlight #19: Andrew Burton!
Driver Spotlight #19: Andrew Burton!
Andrew is from Flint, MI and got into racing basically, by being born into it. Andrew has been racing since 2005, the year he graduated! Andrew picked up the number 05 from the year he graduated as well as it being his grandfather's number and the year he started racing. Andrew is now a third-generation racer and used to love going to races after school on Fridays with his dad and Don. Andrew said, "I can remember growing up watching videos at my grandfather's house and playing on the Nintendo eating ice cream sandwiches." Andrew's whole family is pretty much a racing family, including his Uncle Darren which many people in the racing community know. Andrew said that his Uncle Darren, "used to race back in the 80s, and him and my dad used to have matching painted cars racing at Owendale."
What Andrew loves the most about racing is the friends and family he's met along the way. Andrew also loves the adrenaline he gets racing in the Figure-8. He's won 3 championships so far in the Figure-8 class in 2009, 2012, and 2022 all at Birch Run Speedway. Congrats, Andrew! Currently, he's still chasing a championship in the Pure Stock class and has no plans of giving it up anytime soon. Andrew said, "I've won a lot of features, but never the championship." The best moments that Andrew has had in racing are all finishing in the top 5 or even pulling off a win. Andrew said, "we have so many fast, competitive guys in our class on any given night. I could count 10 or more guys that are capable of winning."
Andrew said, "what is a hobby when you own a racecar?" And that is true for many drivers! But Andrew does enjoy taking his Jeep out and helping his friends work on their cars. Andrew's plans for the 2023 season are to finish top 5 with his new Pure Stock at the new, improved Owosso Speedway, back up his championship at Birch Run Speedway in the Figure-8 and run at Auto City Speedway on his off nights and Fridays in his Chevelle. Andrew also wants to get his destruction car back together from a wreck he had in October at Birch Run Speedway.
Andrew wants to thank Wendy first and foremost for, "always putting up with the race car crap." As well as his sponsors that have helped him and taught him things to help along the way who include: Top Speed Motorsports, Mount Morris Auto Repair, M15 & 57 Towing, M15 Stearns Garage, Performance Auto and Finish Line Seamless Gutters. Andrew started building his new Pure Stock in March of 2022 and just hit the track last weekend for the first time and he said it felt great and knowing that he did it with the help of his amazing friends made it even better. Andrew said, "I couldn't do it without them, especially Kyle. He's always helping out whether it's on racecars, or working on other projects."
Thank you, Andrew, friends and family, for your continued support of Auto City! We can't wait to see you out on the track this year and wish you all of the luck getting that championship at Birch Run Speedway and some great top 5 placements at Owosso Speedway.
---
Article Credit: Katie Walker
Submitted By: Katie Walker
Back to News