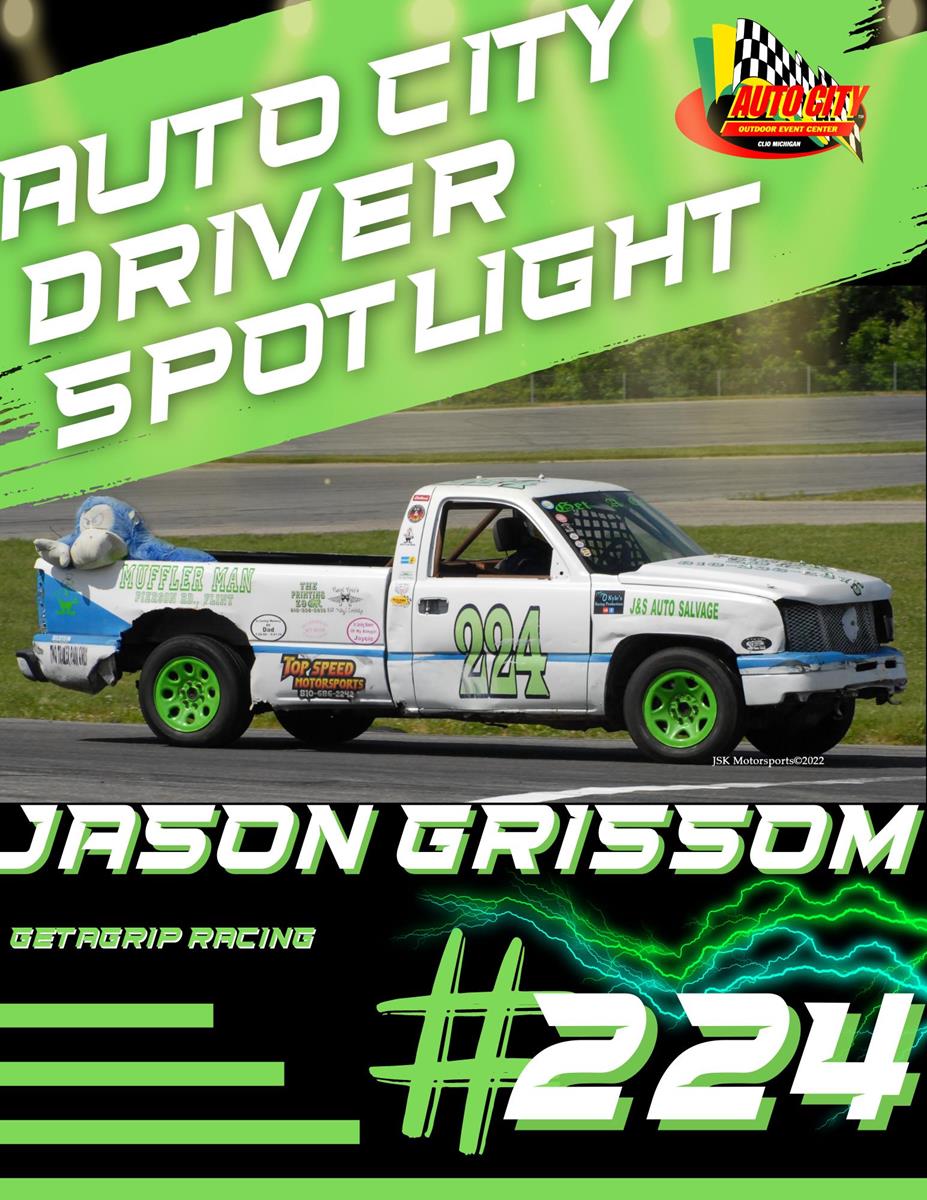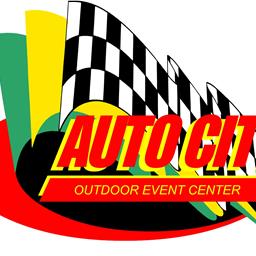 2/13/2023
Auto City Speedway
---
Driver Spotlight #10: Jason Grissom!
Driver Spotlight #10: Jason Grissom!
Jason is from Flint, MI and has been racing since the end of the 2016 season – 6 years and counting! Jason got into racing because he was friends with Anthony Richardson. Around that time, they were working on Tim Shann's first race car and Jason wanted to get into the action of racing as well. Fun fact: Jason's car number is 224, while Anthony's is 422. Both came from Tim Shann's car numbers which were 04 and 22. Jason races in our All-American Truck Class along with Maximum Destruction at Auto City Speedway and is a part of GetAGrip Racing with his teammates.
Some of Jason's favorite racing moments include: winning two features in one day at Whittemore when he was told, "out of towners can't win it." As well as a lot of side-by-side races he's had with some good people. Jason has won numerous races here at Auto City such as our I-75 race, heat races, and other Maximum Destruction events in 2022. He has been a driver who creates tough and good competition for the others. Jason said, "the competition is great, so winning isn't easy." Jason keeps racing because, "I have a blast during it, not to mention all the friends I have made at the track."
When Jason isn't working on his truck or racing, his hobbies include riding his Harley and spending time with his family. Some of Jason's friends and family have said, "he loves to work on his racecars, spend time with his children and help his friends out as much as he can. He has a big heart and love for the sport!" As well as, "he works so hard to put on a good show for the kids especially with his gorilla. He didn't give up even during a difficult loss this last year." And we agree, it definitely shows! Jason's family and friends have also said that Jason always runs a clean race and that he always there to help out anyone who needs it.
Jason is supported by his family which makes his love for racing even stronger. Jason wants to give a special thanks to his fiancé, Katie McNarney, who is "my number one fan and supporter. She definitely keeps me going even when I feel like I don't want to." Jason is also supported by all of his friends and family who come out to watch him race every week. Jason said he's grateful for "any of the guys who have helped me or given me advice at the track. I take advantage of information every chance I get and it has helped me a ton." Jason also wants to give a shout out to his team GetAGrip Racing, "I have a blast with you guys and couldn't ask for a better team." Some of Jason's sponsors include: J&S Auto Salvage and Muffler Man (Pierson Rd) who have helped Jason out a lot.
This year, Jason and his team GetAGrip Racing won our award for "Most Unique Looking Team." Congrats Jason and thank you, to you, Katie, family and GetAGrip Racing for continuing to support us here at Auto City. We are so excited to have you all back at the track in 2023 and can't wait for another great season!
---
Article Credit: Katie Walker
Submitted By: Katie Walker
Back to News