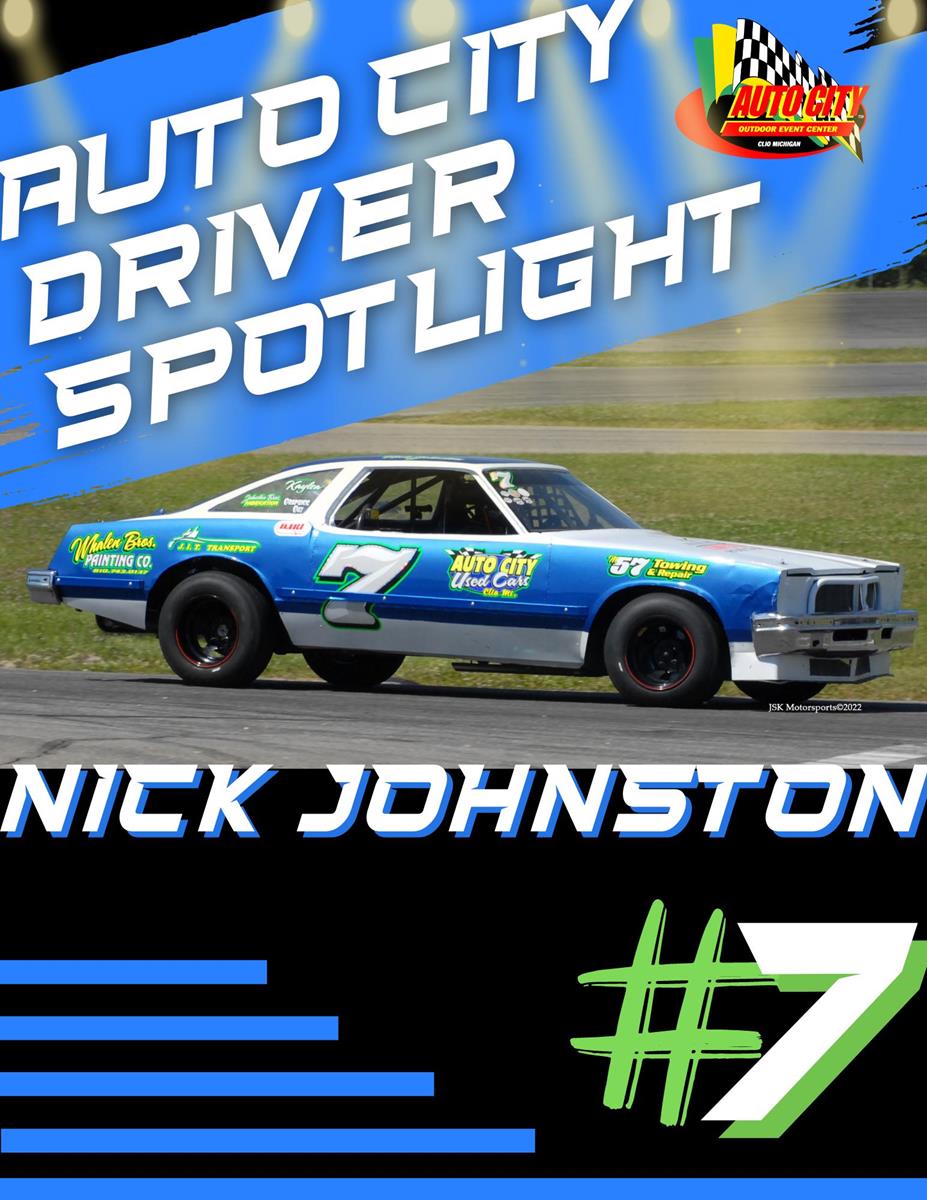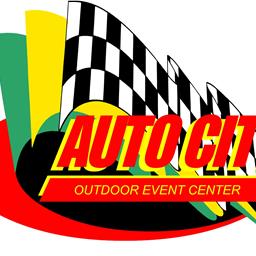 2/7/2023
Auto City Speedway
---
Driver Spotlight #9: Nick Johnston!
Nick is from Flushing, MI and has been in the racing scene since he was very young, 2002 to be exact. Nick said, "growing up I had an uncle (Keith Ridley) and two cousins (Joe Ward, Harry Ward) who were racers…Harry let me race his street stock in the last two nights of the season." Nick ended up winning a heat race in the second night and knew he was hooked from that point on. Nick said, "I was able to build my own car and started racing a unique Cadillac lead sled/pure stock in 2006 and have been at it ever since in some form or another." Nick competes in our Pure Stock class at Auto City Speedway and will be going into our Street Stock 1/2 mile class for the 2023 season!
What Nick loves most about racing is the community and friendships. Nick said, "as much fun as I have on the track, we have even more fun in the pits most nights." Nick said that the saying you bring your friends to the track with you is just not true, because for him, he met his friends at the track. He also said, "NASCAR isn't calling me up anytime soon so why take it so serious. I try to be competitive yet respectful and most times I get that back in return."
Nick jokes and says that his wife is the one who keeps him racing and that there are times when he thinks she loves it more than he does. Nick said, "…she pushes me to keep at it when I'm ready to quit." But, Nick also said, "I feel like I've been at it a long time and lately I've been trying to set new goals, or find new challenges to reach. I don't want to keep doing the same thing over and over. Last year, it was Winchester Speedway, this year I think it is to do as well in the street stock class on Auto City's half mile to prove I have what it takes to compete in any class." And we believe you do!
Some of Nick's favorite racing moments have included the big ones: winning our Pure Stock Battle at Auto City on the 1/2 mile in 2022, Owosso Nationals, Whittemore Invite, Spartan Slugfest, and last year, finally getting a win at Birch Run Speedway. As well as, "finally getting a championship in 2020 against some of the toughest competition ranks right up there. I'm usually helping someone else get the championship, so it was nice to get one of my own before I call it quits."
When Nick isn't at the racetrack spring through fall, some of his hobbies include boating and camping. In the winter time, Nick loves to snowmobile and work on old photos for the Grandpa Stephens Photo Collection page. Nick said, "I grew up at Auto City and like to revive and share those old memories." And we love to look back at those old pictures, so thank you! If you don't know the page, go follow it on Facebook and look at the old Auto City photos and memories!
Some of Nick's family and friends have said that Nick is "The Mayor. That's what we call him, the guy that helps everyone and has one of everything." As well as, "One of the hardest workers you're going to see out there. Can't sit still for five minutes, always making his his car or whoever's car he's working on the best it can be. Crew chief driver's best friend."
Nick is supported by his wife, who sees very little of him during the grind of race season, and although she isn't thrilled about it, as a former racer, she understands what it takes to win. Nick is also supported by his brother, Joe, who is, "the kind of guy that wants to see others do well and gives so much of his time to me and other racers to make sure their stuff is top notch and ready to go." As well as guys like Cam Hiltz and Dan Gokee, who to Nick have, "…always kept my stuff looking sharp over the years. I'm a bit of a perfectionist and they continue to put up with me."
Nick's sponsors include: John and Karrie Doering of Auto City Used Cars, JIT Transport (Bryan Thompson), Angie Ridley of Complete Realty LLC, Ed from Whalen Bros Painting Co, Lonnie Jr. from M57 Towing as well as Lonnie Sr. of M15 Towing.
Thank you Nick, Kaylea, family and friends for continuously supporting us here at Auto City Speedway and being a part of the track for so long! We are so happy for your success as a driver and all of the friendships you've made along the way. We can't wait to see you back at the track in 2023.
---
Article Credit: Katie Walker
Submitted By: Katie Walker
Back to News