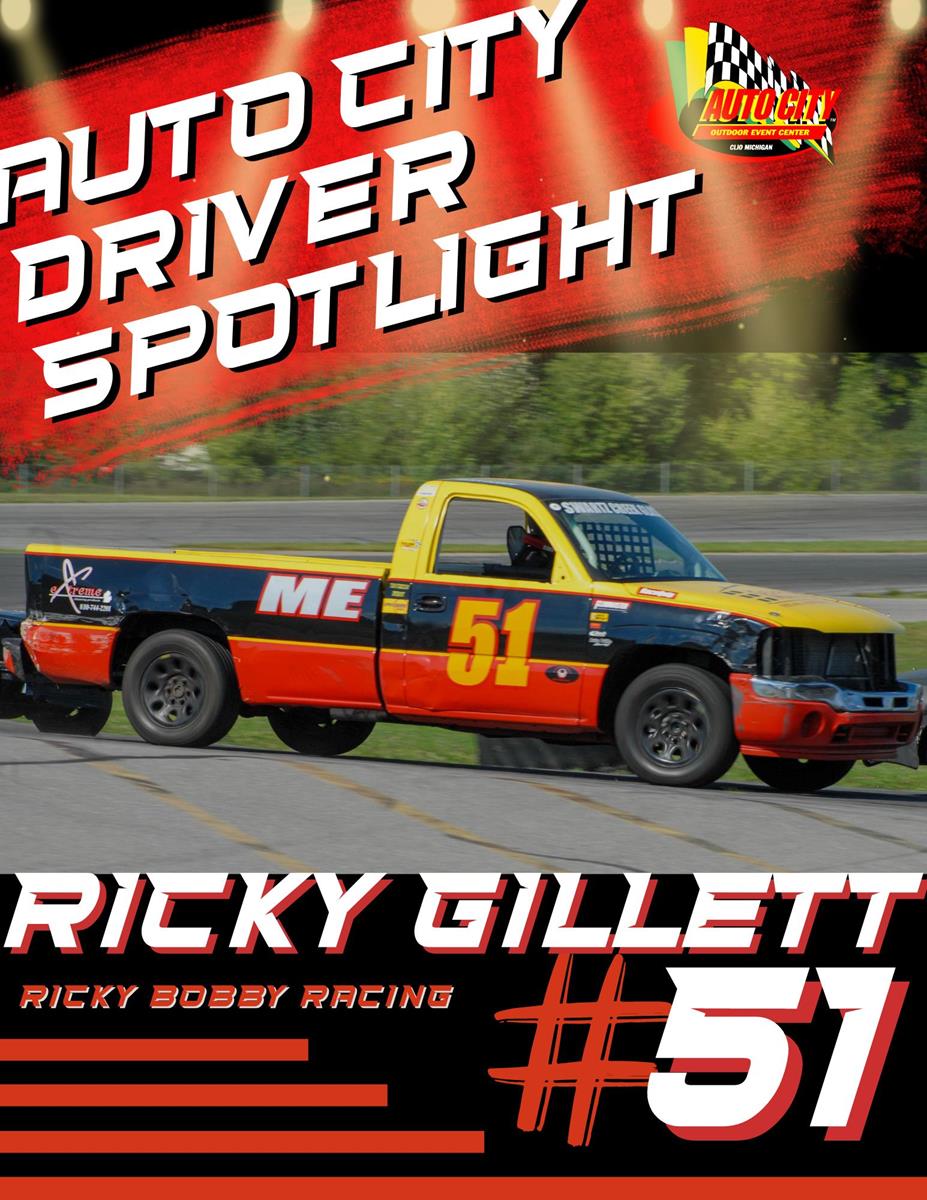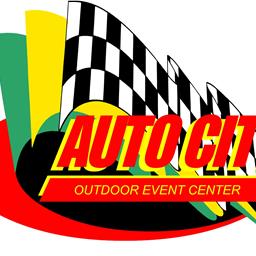 11/21/2022
Auto City Speedway
---
First Auto City Driver Spotlight: Ricky Gillett
Our first spotlight driver: Ricky Gillett!
Ricky is from Mount Morris, MI and started racing in our All-American Truck class for the first time this year.
Ricky said, "So, I guess it started when I took the job doing tech last year at AC. Of course, I already had friends that had been racing for years, but being there at the track seeing it all got me hooked. Always loved being around racing, the smells of race fuel and burning rubber, the edge of your seat thrills."
Ricky says that he has a lot of people to thank but if it wasn't for Greg Long for being himself and pushing Ricky, he wouldn't be out on the track.
Outside of the track, Ricky loves to spend time with his daughter and go camping.
Here's what some of Ricky's family and friends had to say about him: "Ricky never gave up, and made a lot of improvements from doing last in qualifying and getting lapped to qualifying top 10 and holding some good battles!" and,
"He puts his heart and soul into racing and appreciates all the drivers and the tracks in which he races. He is honest, loyal, and will give the shirt off his back to help people."
Fun Fact: Ricky named his race team "Ricky Bobby Racing" after Paul Bruce Rigda III first called him Ricky Bobby while he was a tech at Auto City. Since then, everyone picked up on it. Ricky said, 'now all I hear when I come into the stands is "Hey Ricky Bobby!"'
"Now that I've started racing, I feel like it's been in my blood for years, and can't wait until it starts again next season!"
Congrats, Ricky! Thank you for racing with us at Auto City Speedway and we can't wait to see you in the 2023 season.
---
Article Credit: Katie Walker
Submitted By: Katie Walker
Back to News