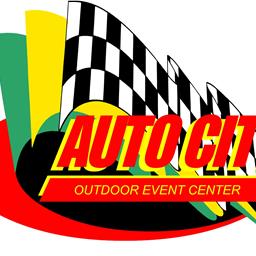 4/25/2022
Auto City Speedway
---
SEASON OPENER JUNE 4TH - MAXIMUM DESTRUCTION, CAMO NIGHT, BOND OF BROTHERZ & MORE!
SEASON OPENER - SATURDAY, JUNE 4TH
Maximum Destruction - Camo Night! Wear camo and get $2 off of your ticket, at the Ticket window. If you buy tickets online, you will not be able to get $2 off of your ticket. Please keep reading on how to purchase tickets online.
Bond of Brotherz 21 19 1 is a non-profit organization that helps first responders in need of supplies locally around the Genessee Country Area. We will be having a parade with firetrucks and police cars around the track before racing starts. 50/50 will be donated to this non-profit organization for the night and donations will be able to be made when you walk into the front gate.
Pit Gate Opens: 12 noon
Front Gate Opens: 4:30pm
Racing Starts: 7pm
Classes (not in order of race night):
Lipstick Ladies
All-American Trucks
The Herald Pure Stocks
Figure-8
Enduro
MAX D Push Race
MAX D Chain Gang
MAX D Flag Pole Truck
MAX D Flag Pole Car
MAX D Boat Race
MAX D Draggin' Race
MAX D I-75
MAX D Bus Race
KIDS 12 & UNDER FREE / KIDS 5 & UNDER FREE IN THE PIT
How to purchase tickets:
Please purchase tickets online on this link for adult, senior, military and pit passes: https://www.myracepass.com/events/403143/tickets/
Please purchase FREE KIDS tickets using this link: https://www.eventbrite.com/e/maximum-destruction-camo-night-tickets-324217612607
Back to News