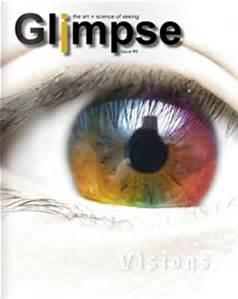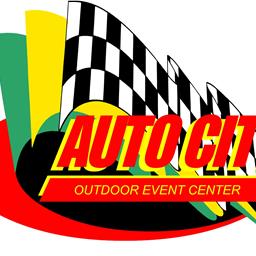 12/18/2020
Auto City Speedway
---
Glimpse into 2021
A Glimpse into 2021
2021 Tentative Auto City Speedway Schedule Released! 
2021 marks our 65th year anniversary and we will be trying to make- up from the 2020 year with some summer of fun and excitement!
This year at Auto City Outdoor Event Center it is all about racing, special events and having fun and bringing entertainment to everyone. 
Auto City Speedway is preparing to charge full speed ahead in 2021 with the racing season beginning on Saturday, May 1st. The schedule is packed with lots of racing event. 
The season opener will start out with a Maximum Destruction show also racing that night are the Pure Stocks, Figure-8 divisions, and All- American Truck Series, in the "COVID CRUSHER". Test & Tunes will start on April 17th. The  AC Divisions will include Pure Stocks, Figure-8, All American Truck Series, and the return of Modifieds for a full season and the 6 Cylinder's-(12-17 yr. old) (named-City Cylinders)
In addition to the action-packed race schedule Auto City Speedway will have seven edge of your seat "Maximum Destruction" shows, scheduled for Saturday, May 1st (COVID CRUSHER), Saturday May 29th MEMORAL DAY SHOW, Saturday June 26th with the "4th of JULY FIREWORKS SHOW", July 30th & 31st-Friday & Saturday MAX D SUPER MARDI GRAS WEEKEND SHOW, Saturday September 4th ANNUAL LABOR SHOW MAX SHOW with Championship night- (divisions to be announced) and the finale on September 25th a HALLOWEEN CANDYRAMA-(WITCHES NIGHT OUT) with Championship night- (divisions to be announced) .
Lanterns will light up the skies again on June 12th with the 2021 -Night Lights-Lantern Fest . If you have not seen this or experienced this, this is a FAMILY "MUST BE" EVENT!! TICKETS ARE ON SALE NOW!!
Also included on the schedule is the 1st Annual "Jay 50" Street Stock/Sportsman Race on June 5h.  We will be honoring a Friend and the Legendary "Jay Woolworth"
Auto City Speedway will go to NO racing on May 15th, July 4th, August 6th, and Sept 18th, where rental of Drift shows will take place, or just a weekend off. if you have not seen a drift show, these are open to watch. Some Fan favorite promotions throughout the year includes Kitty Stock races, Lipstick Ladies (Powder Puff), Michigan Fan Club Night, and Autograph Nights, Christmas in July, Mad Truck Madness, Back to School Bash and more. With such an action-packed and diverse schedule, everyone is sure to find something that fits their interests. 
Keeping pricing the same as years pass is sure to help, and hoping to bring out more fans. Auto City is at Family pricing…Pit Family prices are; Adults $30.00. Kids 12-6 $15.00 and kids 5 and under FREE!! We truly hope this has helped a family stay together while racing. Also, prices at the front gate will be... Adults will pay $15-$16. (Special events $18-22.) (Depending on the event). ..Seniors- (62 & older) & Military (w/ military ID) $13.00 and kids 12-6-only a $1.00 and 5 and under FREE!! Maximum Destruction Shows, kids 12 and under will always FREE. And all Military in uniform will get in FREE!
Points will be awarded this year in the Pure Stocks, Figure-8, American Trucks, Mods and Lipstick Ladies. Again for 2021, perfect attendance bonus will be paid out to all Pure Stocks & American Truck Series, drivers that race the full schedule with us. Giving back their pit pass money at the annual Breakfast of Champions to be scheduled in October.
A full schedule with promotions will be out near the mid- end of February. Please keep in mind this is not a complete schedule…CHANGES will be made, and other shows are still being looked at.
We certainly hope that you will make plans to be a part of the 2021 racing season at Auto City. We are looking forward to getting back to racing this season. Please feel free to call Joe if you have any questions about the upcoming season.
RACEceivers ARE Mandatory for all Classes including Destruction races 2021! Have a very Merry Christmas and A Happy 2021 NEW YEAR!!!! We sure need that!
Back to News