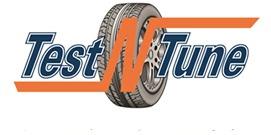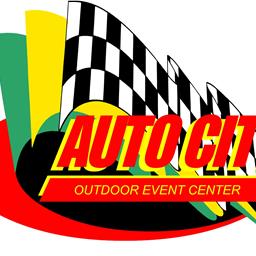 5/13/2020
Auto City Speedway
---
Test N Tune Saturday June 6th-Noon -6pm
Test N Tune Saturday June 6th-NOON-6PM
ATTENTION DRIVERS: We will be allowing up to 30 cars at one time in the pit, on Saturday June 6th, 2020. There will be strict rules and guidelines so please pay attention. Cash will be taken, please have the exact change. Thank you!
All cars allowed at this date. 
Below are the guidelines:
Auto City Speedway requires anyone feeling any symptoms of illness to stay home, do not attend!   We may instill temperature checking and we are requiring facial coverings (mask that cover your mouth and nose) for all that attend.
This is a closed practice and the pits are the only part of the facility that will be open.
There is a maximum of 30 race cars at one time in the pit and are only allowed 3 people total, per car. You will be required to have a approx. 1,000 ft safe space - This basically means that you will have to keep 2 open spots next to you on both sides of where you park. (We have the entire pit area to socially spread out)
4.. Each team must stay in their area and must use social distancing maintaining 6-8 feet apart from others whenever possible
There will not be any personal vehicles allowed in the parking area where there are race cars.
No more than 3 people per race team. That includes the driver. Cost is $20 per person... No one under the age of 12 will be allowed in the pit for these sessions
Please note that we will be enforcing these rules in a strict manner. Do not try to take advantage of the rules and ruin it for everyone.
There is a maximum of 30 race teams anytime in the pit. Practice session will be held from Noon to 6pm.. No one will be allowed to stand in the pit track entrance…anyone wanting to watch, must watch from the pit grandstands and social distance.
We have fuel. We will not be selling tires at this time.
Reminder - attendance is purely voluntary. No different from any other event, pit waivers will be mandatory. They can be found on the web-site also with a Covid-19 release that must be signed. We will hand you a pit ban, you must put it on, yourself. Please bring your own PEN for waiver signage, in case you have to sign any releases that you haven't already sent in.
There will be no fans in the general stands and no food/concessions. Portable bathroom with hand sanitizer will be available. DO NOT LITTER, don't expect someone else to pick up your trash. We know some of these rules seem a little much… but for your safety, our safety and the people working, you WILL be required to adhere.
Auto City has local approved Covid-19 controlled area.
We don't think people will not adhere, but if you get a warning, 2nd warning will be removal off premise.
Thank you for your cooperation, and your needed support.
Track promoter Joe DeWitte will make himself available by phone at (248) 505-7001
Back to News