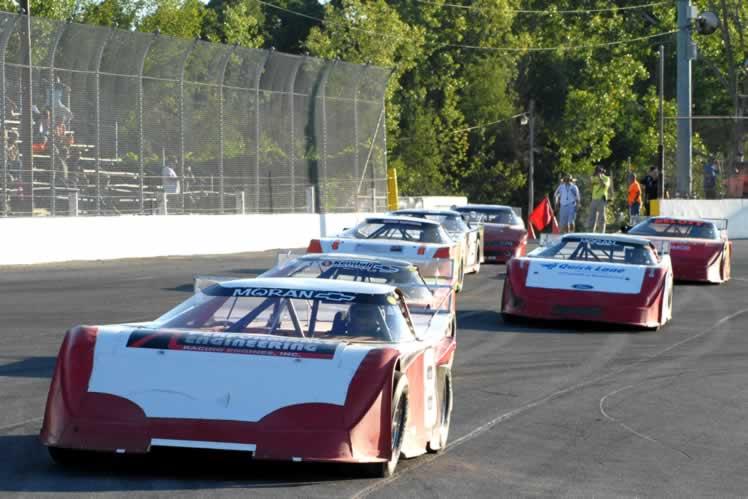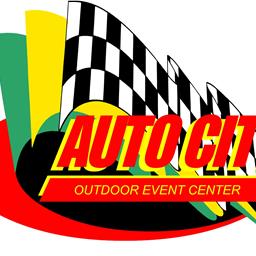 8/2/2015
Auto City Speedway
---
Results August1st
Results
Auto City Speedway celebrated its 60th Anniversary with an awesome night of
racing on Saturday August 1st.  The "Mudslinger 100" took
center stage along with the debut of the Lane Automotive MTS Sprint Cars.
Todd Rosebrugh blistered the Clio Speedplant's half mile, with fast time for the Outlaw Super Late Models with a 14.91.  In the 100-lap main event Jack Varney, Jr. jumped ahead and held on until lap 6.  Veteran Tim Felver grabbed the top spot and in front until Rosebrugh grabbed the lead on lap 13, with Johnny Belott in hot pursuit.  Dakota Carlson and Scott Pemberton stayed in the hunt as well until the caution flag flew on 86.  Belott took the lead away, but two caution flags tightened the field.  On the last restart with 9 laps to go Rosebrugh put the spurs to it and check to the win.  Belott took second followed by Carlson, Pemberton and Dave Stahauer.
Twenty two non-winged spring cars were on hand to challenge the Auto City half mile, as Anthony McCune set quick time with a 14.79.  Heat races went to Mike Astrauskas, Mike Stuttsman and Chris Randolph.  Hall of Famer Jeff Bloom started in front and led the first 4 laps of the 30-lap feature.  But veteran Jimmy McCune was on the move and he grabbed the top spot and put on a show as he took the win.  John Turnbull Jr. made a strong charge but had to settle for second.  Rounding out the top 5 were Anthony McCune, Steve Irwin and Doug Dietsch.
The Herald Pure Stocks put on another exciting show as Randy Clayton, Jr. Set fast time with a 16.39. Bruce Dunton Jr. won the first heat race and Andrew Burton nosed out Ray Derminer for the second.  Randy Clayton, Sr. jumped behind the wheel of his son J.T.'s car and led the first lap of the 25-lap feature.  Tony Williams pulled ahead until Randy Clayton Jr. and Josh Delong got by him.  They ran side by side all race, when on lap 21 Delong took the lead for good to claim his third Pure Stock feature of the season.  Following Clayton across the line were Burton, Derminer and Tim Dadovich.
It was the Chad Lamson show in the Bob Kern's Auto Repair Figure-8 a he took the lead from the start and avoided several close calls in the intersection for the win.  Josh Delong was second followed by Andrew Burton, Tim Shannon and Jeff West.
The CRA/JEGS Series invades Auto City this Saturday for the "Dog Days of Summer 100."  There also will be Pure Stocks, Figure-8's, an Outlaw Enduro and School Bus Figure-8's! Plus it Autograph Night..Racing starts at 7pm. For more info call 810-686-9500 or go autocityspeedway.com.
Back to News