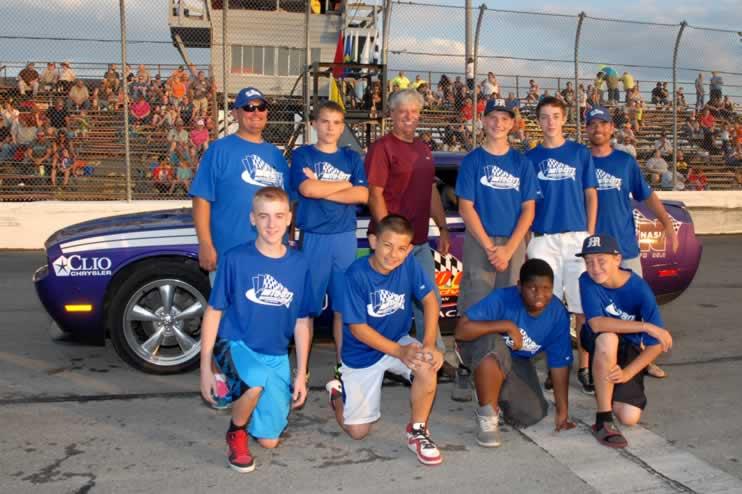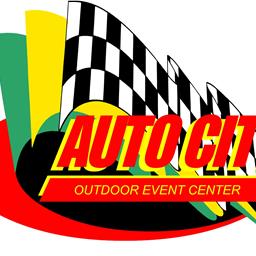 7/27/2015
Auto City Speedway
---
Results July 25th
The raindrops came and went, but it was still a great show on Saturday July 25th at Auto City Speedway.  It was Round 4 of the Mid –Michigan Pro Cup Series for the Pro Late models.  The crowd stayed and enjoyed four divisions of racing.
Blake Childers and Curt Genow shared fast time for the Pro Late Models with a 16.19.  However, Childers suffered engine problems right after qualifying and was unable to compete.  Kevin Manson got his first ever checkered flag in the first heat while Jason Felver won the second.  Manson led the first of the 75-lap feature but was overtaken by Josh Hahn.  Genow took the lead on lap 10 and held it until the caution flag flew on lap 52.  Hahn took over the top spot on the restart, but Genow grabbed the lead two laps later and held on for the win.  Hahn was second followed Erik Fetter, Jimmy O. Smith and Chuck Koob.
It was another exciting night in the Herald Pure Stocks as Randy Clayton, Jr. set fast time with a 16.40.  Heat races went to Scott Arden and Tony Williams.  Ray Derminer jumped ahead to start the 25-lap feature but Chad Lamson took over one lap later.  Andrew Burton took over the lead on lap 4 with the Clayton brothers in hot pursuit.  On lap 19 J.T. Clayton got by on the inside and stayed in front to claim his first ever feature win.  Burton took second followed by Randy Clayton, Jr., Josh Delong and Bruce Dunton, Jr.
There was also a 75-lap Outlaw Enduro race and Chad Lamson took the lead on lap 20 as he and Scott Arden were the only cars to finish on the lead lap.  In the Bob Kerns Auto Repair Figure-8 it was Andrew Burton pulling away to finish ahead of Lamson, Josh Delong, Ray Derminer and Scott Platz.
This Saturday August 1st it's the "Mudslinger 100" for the Outlaw Super Late Models along with the debut of the Michigan Traditional Sprints at Auto City. Racing start at 7pm, for more info call 810-686-9500 or go to autocityspeedway.com.
Back to News