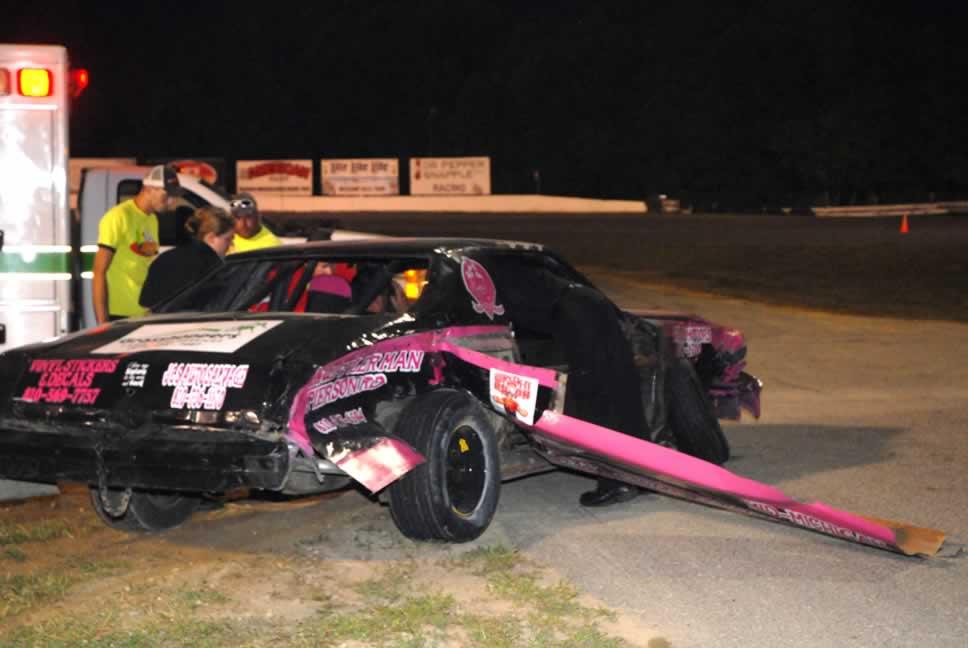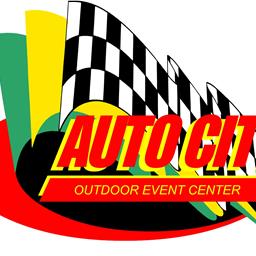 7/13/2015
Auto City Speedway
---
Results July 11th
The weather was perfect and the crowd was thrilled with great racing action as O'Guinn Family Funeral Homes presented the Triple Crown Series for the
Modifieds.  Other divisions were racing and the thrills didn't stop until the very end.    Travis Eddy set fast time for the Modifieds with a 16.20.  Heat races went to Joe Hodgeson Jr. and Mark Bott.  The 60-lap feature kicked off with Josh Ware taking the early lead.  Two laps later Steve Pelky II took over and had a Brent run for first half of the race.  But Nick Carr ran him down and grabbed the lead on lap 16.  The former track champion started to pull Carr held on to take the win.  It was an emotional victory for Nick as he dedicated his win to Don O'Guinn's mother who had recently passed away.  Finishing behind Eddy were Bott, Joey Morrisette and Jordan Pruitt.
The Pro Late Models were also on hand and even though they had a short field of cars they put on great show.  Blake Childers set quick time with a 16.28, then won the heat race.  Childers agreed to start a half a lap behind the field, which made for an exciting event. Austin Fredwall jumped in the 35-lap feature with Josh Hahn on his tail.  It took Childers almost the entire race to catch up, but Blake took the lead on lap 31 to claim the victory.  Hahn, Fredwall and Erik Fetter rounded out the field.
The Pure Stock feature was one of the best races of the season, starting with Tony Williams setting fast time with a 16.32.  Andrew Burton and Josh Delong won the heat races.  Tim Shannon led the first lap of the 25-lap feature, but after that, Randy Clayton Jr. and Josh Delong ran side by side the entire race.  Burton and Williams were locked on their bumpers, so it turned into a four-car battle.  At the finish line it was Delong nosing out Clayton for the victory followed by Burton, J.T. Clayton and Williams.
But the action didn't end there as Chad Lamson jumped ahead to start the Figure-8.  Lamson stayed ahead and after several close calls at the intersection until lap 10 when Clayton and Delong slammed into each other at the "X".  Both drivers were attended to by medical personnel at the track.  When the race continued Lamson stayed on top for the win.  Burton took second followed by Williams, Scott Platz and Ray Derminer.
This Saturday night it's Maximum Destruction sponsored by Hubbard's Military Supply along with the Tommy Bowles Memorial featuring the MCR Dwarf Cars.  For more info call 810-686-9500 or go to autocityspeedway.com.
Back to News