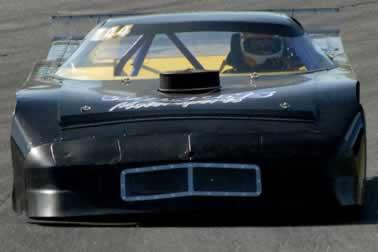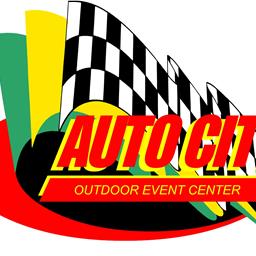 6/8/2015
Auto City Speedway
---
Result June 6th
Results June 6th
It was a thrilling night of racing Saturday, June 6th at Auto City Speedway.  The action feature the 2nd round of the Modified Triple Crown Series and the first leg of the Mid-Michigan Pro Late Model Series on the half mile.
Curt Genow led qualifying for the Late Models with a 15.91.  Heat race winners were Pat Zorn and Jason Felver.  The 75-lap feature didn't start out as planned as the field didn't make through the green flag.  Zorn and Fred Cummings, Jr. both spun coming out of turn 4 to start the race.  Four cars were involved, as Cummings and Felver were unable to continue.  Zorn took the lead when the race finally started and held it until lap 4.  Then Genow worked his way through the field and took over the top spot.  But Blake Childers was right on his tail and he bided his time until lap 42 when Childers took the lead and never looked back to take the win.  Genow was second followed by Austin Fredwall, Josh Hahn and Zorn.
In the Modifieds Travis Eddy led time trials with a 16.10.  Joe Hodgeson Jr. and Eddy took heat race honors.  Hodgeson jumped ahead to start the 50- lap main event.  On lap 12 Rick Wiecorek pulled ahead, but his lead was short lived.  Eddy took over the top spot and made it a clean sweep for the night as he took the victory.  Joey Morrisette worked his way through the pack to take second followed by Mark Bott, Wiecorek and Nick Clemens.
The Pure Stocks were also in action and they put on the best race of the night.  Tony Williams was fastest in qualifying with a 16.29.  Heat races went to Gerald Persails Jr. and Josh Delong.  In the 25- feature Delong took the lead with the top six cars side by aide behind him.  On lap-11 Williams took over the lead with Randy Clayton Jr. hot on his tail. It came down to the final with Williams on the outside and Clayton on the inside. Coming out of turn 4 Clayton nosed ahead and claimed the exciting victory.  Rounding out the top 5 were Delong, Andrew Burton and J. T. Clayton.
Andrew Burton also took the win in the Figure-8 race, avoiding
several close calls at the intersection and led all the way for the win.  Chad Lamson took second followed by Tony Williams, Gerald Persails Jr. and Scott Platz.
The fastest short track cars in the world invade the Clio Speed-Plant this Saturday June 13th as the Auto Value Bumper-to Bumper Super Sprints come to town. Start making plans to come to Maximum Destruction on June 27th and Monster Trucks on Thursday July 2nd! For more info call 810-686-9500 or go to autocityspeedway.com.
Back to News