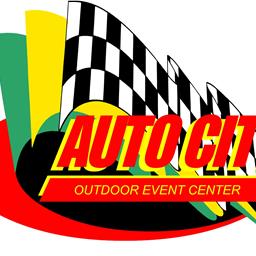 1/20/2014
Auto City Speedway
---
A GLIMPSE INTO 2014
A  Glimpse into 2014
2014 Tentative Auto City Speedway Schedule Released!
It's hard to believe another year has come and gone so quickly. In 2013 we were able to squeeze in some great nights of side by side racing action, close finishes and fun filled nights.  Hopefully we have created some great memories for you and the fans that will last a lifetime.
Hoping to ride the momentum, Auto City Speedway is poised to charge full speed into the 2014 racing season on Saturday, April 26th. In a schedule highlighted with special events and fan promotions, the season opener will include five divisions of racing in "The Spring Meltdown" with Test and Tunes starting on April 10th.  The opener is highlighted with the return of the Pro Late Models in a full schedule for 2014 after several year with just specials, also racing that night are the Modified, Street Stocks, Pure Stocks and Figure-8's
Much like 2013 schedule, this year's edition will feature a diverse group of special events with traveling series including two shows with the "Must See Racing Extreme Sprint Series, one being a two day show being put together for July 3rd AND 4th,  Dwarf Cars, Mini Cups,  "two -Super Late Models events one with the" Mudslinger" date scheduled on  September 13th., and a JEG/CRA All Star Series event scheduled on August 9th.
Due to the Top Speed events throughout MI unfortunately we will only have the Mods five time this season…Top Speed stanchioned events at Auto City will include "Sam Faur 70" on July 12th, "Greg Yost 50" on August 23rd and Sept 6th.
The Pro Late Models will include, Triple Crown events added throughout the season with the same rules as   ...2012 and 2013 with the added purse growing on each event. Another Special event for them on June 14th is the MI American Racer Cup paying $1500 for first place.....
The annual GM/United Way car show will take place on Sunday July 13th.  . Also "Back to Brick" fans, ACS will be a hosting another event for tune-up week, starting August 5th, stay tuned!!
In addition to the action-packed race schedule Auto City Speedway will have five edge of your seat thrill "Maximum Destruction" shows scheduled for Saturday May 24th, Saturday June 28th, Saturday August 2nd, Saturday August 30th, and the finale on September 20th
Championship nights will take place on September 6th & 13th
A bevy of fan promotions throughout the year include Kitty Stock races, Derby Night, Michigan Fan Club Night, Autograph Night, Duck Dynasty Night and many more. With such an action packed and diverse schedule, everyone is sure to find something that fits their interests.
Some other changes taking place is pricing…Auto City will go to Family pricing…Pit Family prices is; Adults $25.00, ($30./$35 for special race events).  Kids 12-6 $15.00 and kids 5 and under FREE!!  We truly hope this will help family stay together while racing.  Also prices at the front gate will change... Adults will pay $12-16. (Special events $18-25) (Depending on the event). ..Seniors- (62 & older) $12.00 and kids 12-6-$5.00 and 5 and under FREE!! Maximum Destruction Shows; kids 12 and under will always be FREE
A big change to the racers are the new Tires for 2014 the "American Racer"... (Details out shortly)
As we are making plans for the Awards Banquet in October and this year's racing season we certainly hope that you are making plans to be a part of the racing at Auto City.  We enjoy having you and wish you luck again in this coming racing season.
RACEceivers ARE Mandatory for all Classes in 2014!
Back to News