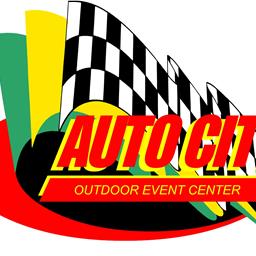 3/22/2013
Auto City Speedway
---
Exciting news for Street Stock/Factory Stocks
March 21, 2013 
Attention Street Stock/Factory Stock Racers! 
We apologize for the late notice, but there has been a new development as a result of continued dialogue with Factory Stock/Street Stock racers from Auto City and Dixie Motor Speedway.  
All parties agree that tire cost is one of the most significant weekly issues for every team, and although track officials believe the Hoosier 790 ultimately would help reduce the tire bill a great deal, the initial cost for some teams is prohibitive. 
But before we officially implement the 790 tire, there is another option available to us: Used "10" Slicks. It comes as a result of discussions with drivers. This concept is used by other tracks throughout the country with great success. With the number of used tires available, the cost for most racers should be....FREE or a small minimal charge. Of course the tracks will also keep an inventory for those who don't have access. And they should last a lot longer than 970's. But even if they don't, drivers will only have a fraction of the cost invested. 
Tires will be inspected by tech officials before they are mounted and will then be branded and be allowed at both tracks without restriction. A maximum tread depth not exceeding 75% will be allowed - no "new" scuffs permitted. Feature winners tires will be surrendered and traded out for another set by track officials.  A minimum durometer rating will also apply. A wider range of slicks will be allowed initially but will be limited at a later date, if needed, for the sake of competition. The new tire rule is posted on the track website.  As an additional leveler, the progressive weight rule for feature winners, as was discussed at our previous Black Horse meeting, may also be implemented as we go forward.
 Everyone's goal is to keep race cars on the track instead of the trailer, so let's give this a try before implementing the 790 tire rule; we've got nothing to lose and a lot to gain.  And if this doesn't work, no one is out very much, if anything at all. 
So yes, you read it right!  Next to nothing tire bill for Street Stock/Factory Stock cars at Auto City and Dixie Motor Speedway's.  For the 1st time ever, we have a program that will allow any legal SS/FS car from anywhere in the Mid-West, to arrive race day at Auto City or Dixie and receive a set of race tires for next to nothing or minimal handling fee. In the racing world, it doesn't get any better! You are able to race your car at either one of these two premier tracks and not have spent your weekly paycheck for race tires. Let's get the word out and let's go racing!
Back to News