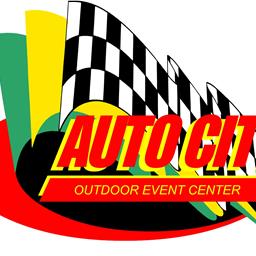 3/1/2013
Auto City Speedway
---
Dr Pepper/Snapple returns in 2013
Clio, Mi. ( Jan 2012) Dr. Pepper/ Snapple beverage will continue their exclusive  beverage aggreement with Auto City Speedway in 2012. "We were very happy with Dr. Pepper/ Snapple in 2011.."this company went way beyond in service and product", said Joe Dewitte, track owner.  Their products were a great change...going to bottle only was a concern in the beginning but that changed as the season continued..made lines at the concession go much faster. We look forward to a very successful year with Dr. Pepper/Snapple beverages,  "We are pleased to have them on board".
Dr Pepper Snapple Group is the soft drink beverage for 2012 at Auto City Speedway... Dr Pepper/ Snapple Group Inc. (NYSE: DPS) distribution is located off Mt. Morris Rd. In Mt Morris, Mi. Dr. Pepper/Snapple is the leading producer of flavored beverages in North America and the Caribbean. Their success is fueled by more than 50 brands that are synonymous with refreshment, fun and flavor. They have 6 of the top 10 non-cola soft drinks, and 9 of the 12 "power brands" are No. 1 in their respective categories. In addition to their flagship Dr Pepper and Snapple brands their portfolio includes Sun Drop, Sunkist Soda, RC Cola, 7UP, A&W, Canada Dry, Crush, Mott's, Squirt, Hawaiian Punch, Peñafiel,  Clamato, Schweppes, Venom Energy, and a Michigan favor Vernors.  Dr Pepper Snapple Group, Inc. employs approximately 19,000 people and operates 24 bottling and manufacturing facilities and more than 200 distribution centers across the United States, Canada, Mexico and the Caribbean.
In the 1980's and '90's, NASCAR legend Dale Earnhardt endorsed Sun Drop, causing race fans all over the South to chug it because he said so!
Back to News