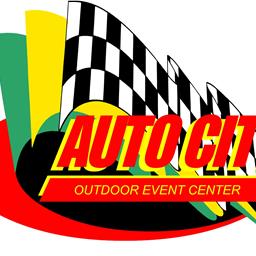 12/30/2012
Auto City Speedway
---
2013 Some Rule Changes
The final details of the 2013 race schedule & rules packages are now being finalized. The following is an outline of the proposed schedule and rule implementation. As we strive to keep the rules of the previous season, some changes have been necessary. This outline is provided to make it easier for the race teams, drivers & fans to realize the proposed changes without having to dig through their individual rule packages.
 MODIFIEDS:                                                                                                                                                    The Modifieds will be back running at Auto City in 2013, with approx. 11 events scheduled that include the Sam Faur Memorial on July 13th & the Greg Yost August 10th.  Rules will mirror Top Speed Modified rule package with minor adjustments to allow Dixie, Owosso, and Whittemore & Spartan Speedway Modifieds to participate.  
ACSS:                                                                                                                                                                              The Auto City Super Stocks have approx. 12 events scheduled for 2013 that includes a CRA, JEGS ALL-STAR Show on August 10th... Rules will remain the same as the 2012 season with the following clarifications & additions.  . CRA JEGS ALL-STAR legal cars will be allowed to compete.                                                                                                                    New for 2013: Two new tires only, allowed per race event. Race teams and drivers will be allowed to purchase 4 new tires on the 1st & 2nd scheduled event at the speedway (total of 8 tires allowed), and must compete in both shows. All cars will only be allowed to purchase two tires per race for the remainder of the season, with the exception of special shows that have additional laps. Any new car registering to compete in a mid-season race will be allowed 4 new tires, but will have to start at the rear of everything in their 1st race (special shows not included).  Teams will be allowed to purchase a new tire to replace a cut or damaged tire as a result of an on track altercation.  A combination of branding & tracking serial #'s (scanning bar codes) will be used to assure compliance.
 Weight adjustment: All cars to weigh 2750 lbs minimum and race ready. Full of fuel, driver in the car, sitting in upright position, with helmet in lap or on head. Maximum left side weight allowed is 58% of total vehicle weight, before and after the race. NO EXCEPTIONS! All engines must have seals from Auto City or CRA Jegs All-Stars Tour approved re-builder, or add 50lbs. 
  STREET STOCK (FACTORY STOCK):
 All 2012 rules will remain the same except for the following exceptions.
SUSPENSION                                                                                                         * A maximum tread width of 78" will be permitted. Tread width will be measured at bottom, Side-wall to Side-wall.  
TIRES AND WHEELS 
* Hoosier 790 (27/7.0-15) this is not a typo the new tire is 790 not 970 Mounted on 7" or 8" steel wheels only.  NO SOAKING OF ANY KIND. If caught, min. of 2 week suspension. 
 NO ALTERING TREAD FACE OF TIRE IN ANYWAY.  
 The new Street Stock tire rule is also being implemented by Dixie & Whittemore Speedways. The racers biggest racing expense other than owning a race car is the tire cost. The new tire is a proven reliable tire that can substantially reduce this cost. Race teams can run an entire season on 6 to 8 tires. Reported $ savings have been in the $5000 + per season range.
 PURE STOCKS (LED SLEDS):  
New for the 2013 race season. Approx. 18 shows scheduled.
ENGINES 
* Engine and components must be STOCK!!! See weight rule! No 400 cubic inch displacement engines allowed, 360 cu will be the most allowed in 2013. The 400 cu engines will be allowed in the Fig-8 racing class.  
* No aluminum, vortec, or camelback heads allowed. The GM 0-41 head is considered a camelback head and will not be allowed.
WHEELS 
* 8" maximum width steel racing wheels are  allowed. All wheels to have a minimum backset of  3" (no 1", 2" or less than 3" allowed) - no spacers allowed.  Any car with wheels exceeding 7 inches in width will incur a 50 pound weight penalty.
TIRES 
* New for 2013: The Hoosier 790 (27/7.0-15) will be the new spec. tire (No Soaking, Shaving or altering of tread face allowed). You will also be allowed to run your D.O.T. street radial option in 2013. The Hoosier tires are expected to retail for $100 or less, available at your local track. This is a proven & reliable economy tire and given a chance, will be a more economical alternative than the D.O.T.'s. It is expected that a race team will need no more than 6 tires per race season. Dixie & Whittemore will also be implementing this rule.
BODIES 
*Bumpers: Bumper covers will be allowed must have stock type bumper under cover.
 EXHAUST 
* There must be 24" min. of straight 2" O.D. exhaust pipe before or after a stock type muffler. You are ALLOWED a straight thru muffler (Glass Pack) or no muffler with a min. of 36" straight  2" OD exhaust pipe.
 PRO LATE MODEL (LLM) 
* There are 4 shows scheduled for the 2013 season. A Triple Crown progressive payout, same as in 2012, and an end of year invite special.  Same 2012 rules (with minor weight changes) will be utilized for the Pro Late Models and allowing Template Bodied, Crate Engine (JEGS) cars to participate.
WEIGHT  
Note: All weights are pre-race with driver buckled in and helmet on, race-ready.  Outlaw/2barrel/coil over/strut car-------------------- 2850 lb., 58% left side with driver.  
50% max. rear.  
Outlaw/2barrel/big spring/stock front clip --------- 2800 lb., 58% left side with driver.  
50% max. rear.  
Template/2barrel car ------------------------------------ 2800 lb., 58% left side with driver.  
50% max rear.  
Template/crate motor car ------------------------------ 2750 lb., 58% left side with driver.
 50% max. rear.
Outlaw/crate motor car ------------------------------ 2850 lb., 58% left side with driver.
50% max. rear.
TEMPLATE CAR: Any above mentioned suspension component/package allowed. Body must be installed to ACSS-CRA (ABC) template spec.  
 All Dixie, Owosso & Whittemore cars are invited. Minor changes may or may not be needed and are currently left open as to most accommodate the different rule packages from different tracks.  
VIRTUAL HORNETS (4 CYLINDER)  
The Hornet - 4 cylinder class has approx. 9 shows scheduled for the 2013 season, with no rule changes from the 2012 season.  
SPECTATOR DRAGS 
The 2013 race season will also mark the return of weekly Spectator Drags, with a King of the Hill- Grand Finally show near the end of the season.  
Special Events being planned (some changes will be made) 
Spring Swap Meet April 20th 
Maximum Destruction Dates-May 25th, June 29th, August 3rd,  August 31st, October 5th 
Outlaw Super Late Model race August 24th…Tribute to Jack Doering 
Monster Truck event being planned..TBA 
Other show traveling shows. 
 Promoter  Statement 
Due to the economic conditions affecting the racing industry, car owners and drivers, Auto City and Dixie are working on a rules package to allow for Pure Stock teams to go back and forth between classes (Street Stock & Pure Stock) without making any changes. As soon as they are complete, we will be posting them. We ask for your support and understanding.  Please feel free to call or e-mail any suggestions, thoughts or ideas you may have regarding any of the aforementioned rules or class changes. We need to work together in keeping the sport we love, alive for future generations. 
Joe DeWitte, Promoter - Owner,   Auto City Speedway 
Office - (810) 686-9500    Cell - (248) 505-7001   E-mail-   racetrackcuda@aol.com
Back to News