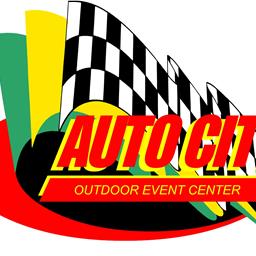 9/23/2012
Auto City Speedway
---
Remembering Jack Doering by Larry Loynes
 They say that heroes get remembered, but legends never die.  That is what can be said about my friend, legendary track promoter Jack Doering.
     Race Track Jack passed away early on Sunday, September 23rd.  Jack was a friend to everyone who knew.  The first time I met Mr. Doering I was about 5 years old.  My father used to take me to Auto City when I was very young.  Dad ran a Firestone store in downtown Flint for many years, and Jack would stop by and pick up some tires for the 1/4 division at the track.  As I grew up, still would always call me by name, and I thought that was really cool.  Wow, this man knows every race driver around...my heroes...and still remembers my name?  When I was 15, he snuck me in and I got to drive a race car on the dirt 1/4 mile.  Remember, back you had to be 16 just to get into the pits, so that was a big deal. 
     As time went by I got involved with DJ-ing in night clubs and sort of got away from the sport.  But one night I spotted Jack in a restaurant I was working and I approached him.  I couldn't believe he still remembered me.  I told him I wanted to get out of club scene and asked him if he could use an announcer.  He told me to show up and see what I could do.  That was 22 years ago, and I'll never forget what I consider to be a life-changing big break.
     Jack was a true innovator when it came to promotions.  Back there were only 2 divisions that ran, so he had to come up with to bring people in, and keep them entertained.  He had elephant and ostrich races, Joie Chitwood's Hurricane Hell drivers, he and T.O. McKee gave away a used car every night.  But my favorite was "Sandy the Sandbagger," a clown that did tricks in a go-kart on the dirt track.  Not only did he understand the sport of auto racing, he understood the business of auto racing.  He was a star-maker, not a star, meaning he gave credit to everyone for his successes rather take it all for himself. 
     Jack ran Auto City and Dixie for nearly 50 years.  He was one of the first promoters to be elected to the Michigan Motorsports Hall of Fame.  And he was around to see his son, John Doering, Jr., inducted last year.  There's not a promoter in Michigan that hasn't learned something Race Track Jack.  He was always my friend and I'll never forget the lessons I learned from, in racing and in life.  His smile and positive attitude will missed, but will live on.  It was a "slice of pie from Heaven" to know you, Jack!
Back to News