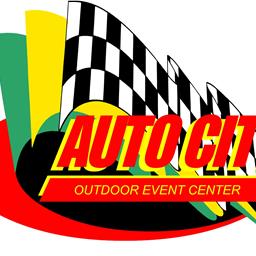 1/9/2012
Auto City Speedway
---
Bob Kern's Auto Repair Krazy-8's as Sponsor in 2012
Clio, Mi Jan 2012-Bob Kern's Auto Repair in Mt. Morris will continue to be Division Sponsor of the Figure-8's in 2012.  They will continue to be called the Bob Kern's Auto Repair Krazy 8's.  
Bob Kern's Auto Repair in Mt. Morris has been open for 14 years in Mt. Morris, Bob Kern, Rob Kern and Bobbie Ann Karas are a working family within this business and are dedicated to the community. They work on all makes and model vehicle plus motor homes, specialize in G.M Repairs, the only repair we do not do is exhaust and front end alignments. We will install customer parts and used parts on request; we sell new and used tires.
We are family owned and operated.  Bob grew up in Mt.Morris and raised his family here; opening his own garage had always been a lifelong dream of his, so it was no surprise when Bob opened his shop in Mt. Morris. It was an easy decision to open right here in his home town he loves so much.  Bob and the love of his life and wife of 40 years Katrina open this small shop first located on Mt. Morris Rd, then moving to a larger location currently at 7195 N Saginaw St. We are the big yellow building open from 8am to 6pm Monday -Friday we accept FIA, Cash, Visa, Master Card and Debit. "We offer free air for all those low tires out there, stop in and fill up at no charge. We own a tow truck so we can tow you in if needed. We are state license and insured. We would love to become your home town Garage stop in and check us out".   
Don't forget to cheer for our very own race car Rob Kern #89!
Back to News