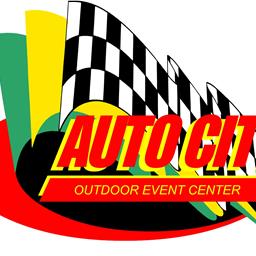 1/7/2012
Auto City Speedway
---
Midwest Racing Scene moves to Sportsman Divison for 2012
CLIO, MI January 7, 2012--Auto City Speedway is happy to announce that Midwest Racing Scene will continue the joint marketing arrangement which will give both companies an opportunity to brand and promote  their operations throughout the state of Michigan and the Midwest.
Terry Fitzwater, Editor and Publisher of Midwest Racing Scene, announced that his media group will be the new sponsor of the Sportsman Series which will be called the Midwest Racing Scene Sportsman Series at Auto City in 2012.
"I am thrilled to announce with Auto City Speedway promoter Joe DeWitte and Auto City Speedway Marketing Director Sharon Fischer that Midwest Racing Scene will be the title sponsor for the Sportsman series, at the legendary Clio Speedplant," Fitzwater said in a statement released by the track. "Not only will we be the title sponsor of the Midwest Racing Scene Sportsman series, but it also creates a tighter working relationship with my good friends Joe and Sharon at one of the premier racing facilities in all of the Midwest. This sponsorship agreement will also promote the series through my media group, and will enable us achieve mutual benefits in marketing, public relations and sales through our joint promotion at Auto City. Through our social media brands--the Midwest Racing Scene publication and the Midwest Racing Scene.com website and multi-media outlets .
Marketing/Promotions Director Sharon Fischer was excited about the announcement. "Not only are we thrilled to have Midwest Racing Scene on board as title sponsor of one of our "New" for 2012 premier series, but we are excited about the opportunities for mutual promotion and branding this sponsorship creates.
Joe DeWitte, the promoter of Auto City Speedway was happy with the announcement. "We have had a long relationship with Terry and his operation, and we look forward to 2012.
"We are excited about the coming season, and believe this moves the track and the media group forward in a way that supports and benefits our drivers, fans and sponsors."
For more information, contact Sharon Fischer at 1-810-252-4533, or contact Terry Fitzwater at 517-930-1368.
Back to News