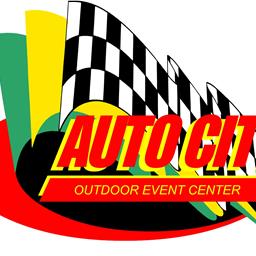 1/8/2012
Auto City Speedway
---
LaFontaine Performance Center joins Auto City Speedway
Clio, Mi. (January 7th) – Auto City Speedway is pleased to announce that LaFontaine Performance Center has signed on as the title sponsor of Super Stock Division for the 2012 race season.  The Super Stock Division will be called the "Lafontaine Performance Center Super Stocks" (LPCSS). All registered Auto City Speedway Super Stocks cars will be required to display a Lafontaine Performance Center sticker on their car for the 2012 season.
The LaFontaine Automotive Group has been selling new and previously owned cars for over 30 years. With 8 dealerships in the metro Detroit area, the Buick/ GMC/ Cadillac location in Highland on M-59, is home to LaFontaine Performance Center, their GM Performance Parts and Performance Aftermarket Division.
Lafontaine Performance Center (www.lafontaineperformancecenter.com) is the largest GM Performance Parts dealer in Michigan - shipping crate engines and parts nationwide.  In addition to The GMPP line, LPC is direct with many aftermarket performance manufacturers and offers parts from hundreds more through a network of warehouses.
"Being involved in racing keeps us close to our customers. We are there to see first hand what's going on with the cars, the engines, suspensions, etc. and can talk to the racers to get feedback about parts we supply.  We've sponsored cars in the drag racing world for the past 3 years and we knew we wanted to be part of the circle track community but waited for the right opportunity – we are happy to say we found it with Auto City Speedway."
"We are very excited to be sponsoring the Super Stock program for 2012, it's a perfect fit.  With a large part of our business selling crate engines, supporting a crate engine class was a no-brainer.  It gives us a great opportunity to be around the racers, giving them a direct line to GM Performance Parts as well as hundreds of performance aftermarket manufacturers."  said Kelly Longwish GM performance specialist for Lafontaine....Any racer needing more information please e-mail Kelley at klongwish@lafontainemotors.com or call him at 248-714-1126.
The Lafontaine Performance Center Super Stock Series at Auto City Speedway will kick off the season on April 28, 2012. For more information, please go to Auto City's web site, www.autocityspeedway.com or phone 810-686-9500
Back to News