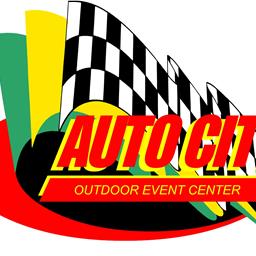 1/5/2012
Auto City Speedway
---
JSK Motorsports Returns in 2012 as our Track Photographer and Videographer
JSK Motorsports Returns as our Track Photographer and Videographer
Returning for their 7th year in 2012, award winning JSK Motorsports is the exclusive track photographer and videographer for Auto City Speedway.  Founded in 1995 by Skip Konkle (Davison, MI), JSK Motorsports has produced some of the finest race related photography in the region, including on-track photos, Victory Lane photos, and classic car photography.
With an education in Marketing and spending several years in the Marketing and Motorsports departments for the largest automotive parts manufacturer in the world, Skip understands the marketing needs of race teams and uses this knowledge base to serve all the race teams he shoots for.
While his Auto City race photo work can be seen here in by clicking on Media and then Photos, Skip's work has also been used in national publications such as Circle Track, Flat Out Illustrated, Late Model Digest, Late Model Racer, Car and Craft, the Lane Automotive catalog, the Howe Products catalog, 5 years running in the MSPA flyer that is distributed across the entire state of Michigan, and 6 years running in the nationally distributed 'Engine Pro' calendar. JSK photos have also appeared for 13 years in the former Marc Times newspaper and in the Midwest Racing Scene paper (was the Michigan Racing Scene). JSK Motorsports was voted the 'Favorite Track Photographer', against all other race tracks in the state of Michigan, the last year that the MI Racing Scene was in publication. Skip's classic car/hot rod photos have been sent and used in national magazines like Ol' Skool Rodz, Car Kulture Deluxe, Sport Trucks, Rebel Rodz and Street Rodder. .
The company's subsidiary, JSK ImageWorks, also does  wedding photos and video, as well as family and Senior pictures  for folks in the area. JSK ImageWorks was also the Staff photographer for the original 'Mid-Michigan Sports Scene' newspaper, a monthly high school sports paper that continues in print today.
If you would like more information on purchasing photos found on the Auto City website, contact Skip at 810-240-9025 in Davison or email him at jskpromo@yahoo.com. You can also see Skip or his very accomplished photo assistant, Jen Mitchell, in the photo booth here at the track every race night during the season. While Skip video tapes all the races come race time, Jen handles the photo booth and takes all Victory Lane photos and miscellaneous fun shots during the night. They are both here to serve your photo, video and marketing needs. Stop by and say HI & welcome Skip back for 2012
Back to News